Information
Suprabeam S3 rechargeable is a versatile headlamp with practical functions, which makes it perfect for tasks around the house and for hiking.
200 lumens white light, red light that preserves your night vision, Dual Energy Concept, and waterproof down to 1M. Everything fitted into a modern design, with an extremely easy and intuitive control.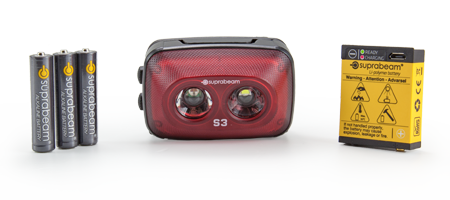 DUAL ENERGY
The S3 rechargeable is designed to run with the new Suprabeam DUAL ENERGY concept, which allows you to use the headlamp with 3xAAA alkaline batteries or the Suprabeam 1400 mAh Li-Po battery with built-in charger.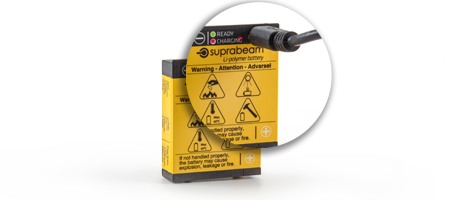 USB CHARGING
Compatible with USB. This enables ou to charge everywhere, either with a 5V adapter, through your computer or with a car charger.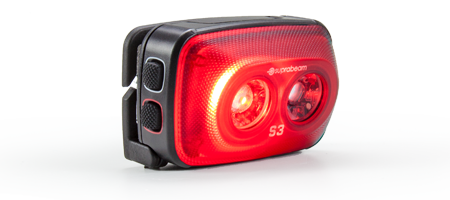 RED LIGHT
The S3 rechargeable is fitted with a powerful red led that provides up to 30 lumens of red Light, which helps you orientate at night without ruining your night vision.

Specifications
| | |
| --- | --- |
| LED: | 1 CREE Power Chip / 1 Red Power Chip |
| Case: | Hi-Tech Plastic Compound |
| Color: | Black House with Dark Red Transparent Front Cover |
| Switch: | Two Solid Silicone Switches |
| Headband: | Quality Headband with Silicone Stripes |
| Weight: | 112g |
| IP Rating: | Water -and Dust Proof IP68 |
| Temperature: | -30°C to +60°C |
| Controller: | 3-Step White 2-Step Red |
| Power Source: | Li-Po 1400 mAh (5.18 Wh) 3.7 V, With internal charging. 1 pcs. included. |
| Charging time: | 100% = 2h 35min | 80% = 1h 40min |
| Beam Distance: | 70 meters |
| Luminous Flux: | Max 200 LM / Medium 100 LM / Low 50 LM |
| Lighting Time: | Max 7h / Medium 13h / Low 26h |
| Luminous Flux RED: | 30 LM / 10 LM |
| Packaging: | Presentation tube |
| Part. No.: | 603.5005 |
Video
Kayaker sailing in the dark with his S3
What's in the box
HEADLAMP WITH RED AND WHITE LIGHT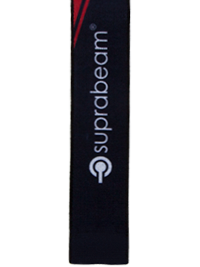 HEADBAND WITH SILICONE STRIPING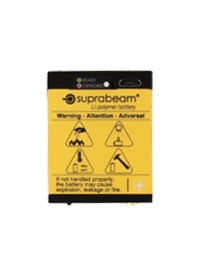 LITHIUM POLYMER BATTERY WITH INTERNAL CHARGING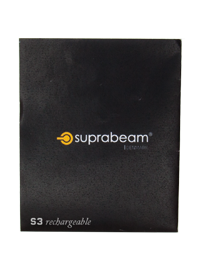 Focused accessories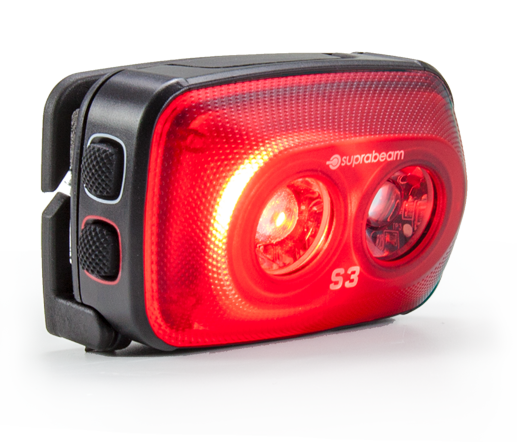 Red light
Preserves your night vision
Suprabeam S3 rechargeable features a single red LED which delivers an impressive 30 lumens. This makes this red-light headlamp one of the most powerful on the market. The red LED can easily be activated, and has two levels: 10/30 lumens.
Red light is useful when you want to see in the dark, without loosing your night vision. Further on, the red light don't disturb sleepers, and this makes the S3 rechargeable perfect when you need light but don't want to wake up your camp mates.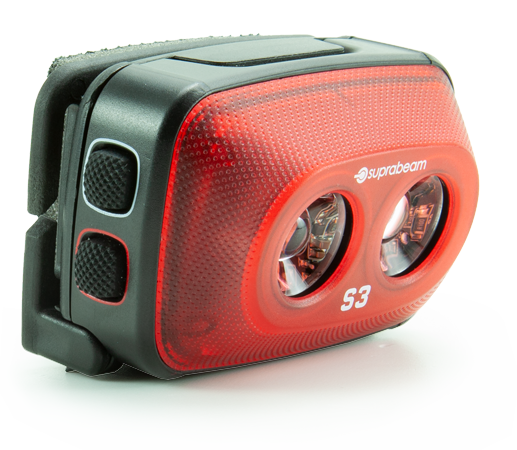 Light and switch control
Switch between the tabs to read more
The two-button system in the S3 rechargeable is designed to be simple and precise. Both buttons are solid silicone with an extra traction surface, which makes S3 rechargeable easy to operate, even with gloves or wet hands. The buttons are placed on the right side of the headlamp, and they are easy to operate when wearing the headlamp. The buttons are marked with a white and a red ring, that indicates which button controls which LED.
The white LED has three steps (MAX, MEDIUM, LOW)
and the red LED has two (MAX, LOW).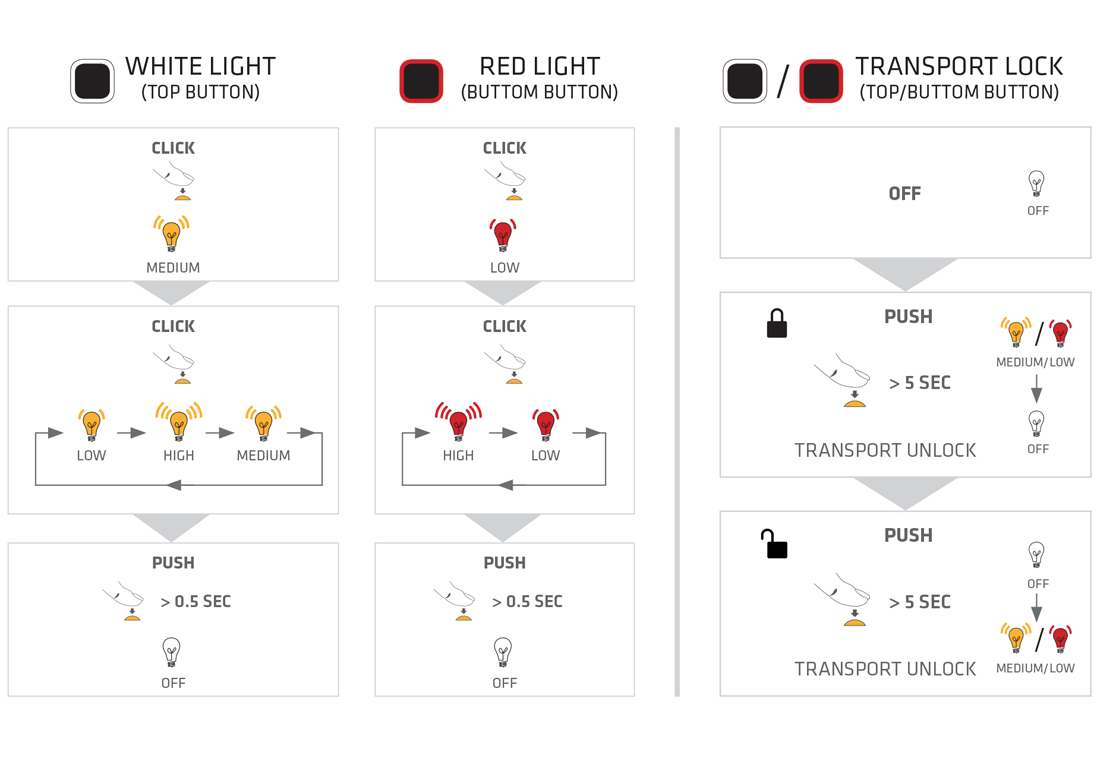 Dual Energy Concept
Innovative and flexible battery system
S3 rechargeable is designed with the brand new Suprabeam Dual Energy Concept, which makes it compatible with both rechargeable Li-Po batteries, and regular AAA Alkaline batteries. This flexible battery system gives you the environmental advantages of Li-Po batteries and the easy-to-get Alkaline batteries.
If you take your S3 rechargeable on a trip and run out of power, you can easily swap the rechargeable battery for AAA alkalines. As the S3 rechargeable has internal charging built in the battery, you can aquire an extra battery, if you prefer the longer runtimes you get with the rechargeable Li-Po battery.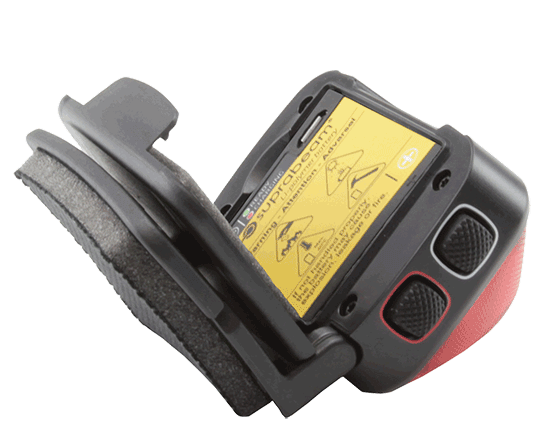 Quality materials
Advanced combinations of plastics for maximum strength
The plastic parts on the S3 rechargeable are made up by different plastic compositions to obtain maximum strength and durability. This does not only ensure that the headlamp can survive tough handling, but it keeps the wear parts lasting much longer.
The headband features two silicone stripes on the inside, to ensure that headlamp stays in place at all times. For maximum comfort the headlamp has been fitted with a foam pad against the forehead. The headband can be easily adjusted while wearing it, by pulling the two plastic clips forward or backward.