Welcome to the new Dealer Area
A new website means a new Dealer Area as well.
We have updated the design and added some features to the Dealer Area, but don't worry you can still find all the content you are used to from the old Dealer Area.
When you login you are send to the frontpage of the Dealer Area, where you will find a quick access bar and the Dealer News blog. The Dealer News blog will be updated with ALL relevant news for you, including ALL the information you receive in the Dealer Newsletter.

On the frontpage we have added a quick access bar with links to the content that are used the most.  The quick access bar lets you jump to the most used content fast and easy.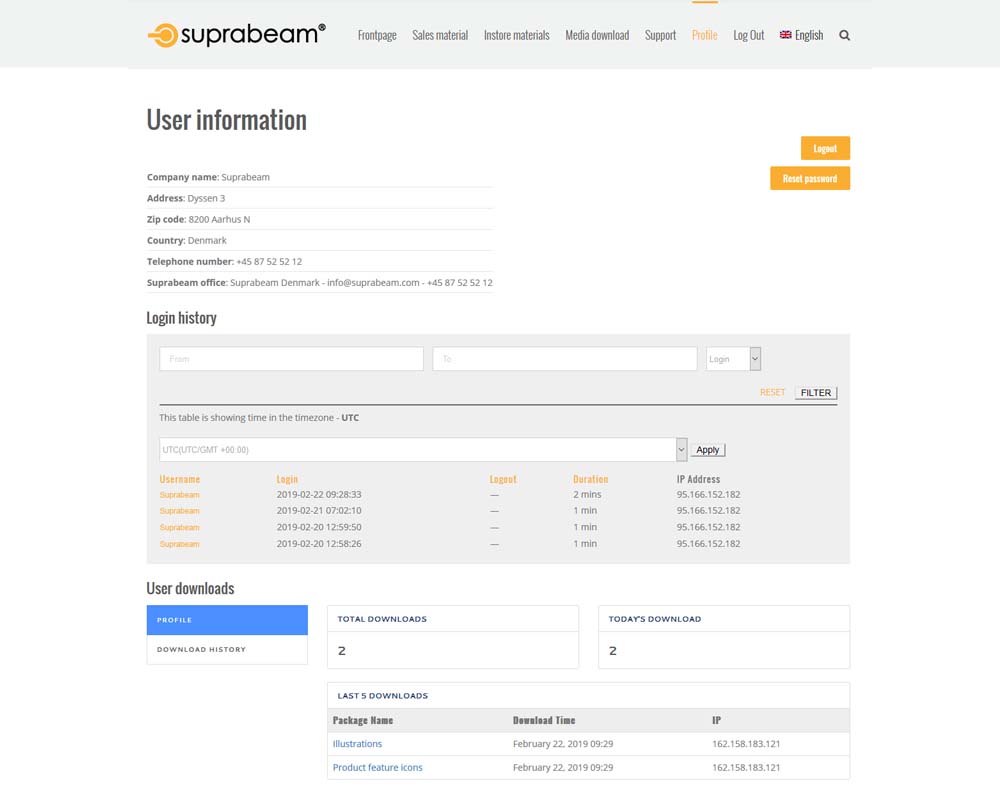 On the new profile page you can find your User Information, Login History and Downloads.
User information
On the profile you can see what contact information we have stored about you. If you find any dated or wrong information, please let us know so we can correct it.
Login history
You will find a table displaying your entire login history, with the eight latest logins on the frontpage.
Download
You can find all your download history on the profile page as well. This can be useful if you need to download a previously downloaded file but are not able to find it again.
We hope you will enjoy using the new Dealer Area.