Prestandadiagram för ljusegenskaperna
Se ljusegenskaperna för alla våra produkter
Har du någonsin undrat vilken produkt som passar dina behov bäst? Vilken produkt som fungerar bäst eller varar längst? Nu du kan lätt hitta svaren på dessa frågor! Våra lampors ljusegenskaper finns nu för alla våra produkter online.
Markera eller avmarkera de produkter du vill jämföra.
När du valt de produkter du vill jämföra kan du enkelt spara dina anpassade inställningar som en bild eller skriva ut den direkt. Klicka bara på den lilla ikonen i det övre högra hörnet.
Jämför alla produkter
Den bevisat höga ljuseffektiviteten kan ses i våra diagram
Spara dina egna diagram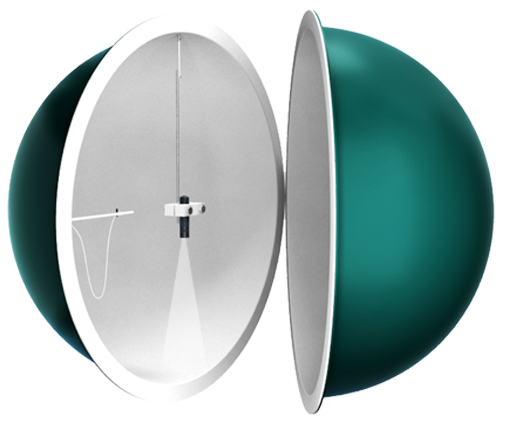 Visual lightcurves
Lumens, runtimes, lightcurves
If you want to find the headlamp or flashlight perfect for your needs, it is important to investigate how the light behaves over the entire runtime. This is why we publish the lightcurves for all our products. In the video below you can see how our V3pro rechargeable performs against a prominent competitor headlamp, marketed with double the amount of lumens.
Notice the time, lumens and the lightcurve.
Genuine light experience
Real light – Real life. Without compromise
När vi på Suprabeam påstår "Real life – Real light" är det precis vad Suprabeam produkter handlar om. Dessa är belysningsverktyg har skapats för att leverera bästa möjliga erfarenhet för vad du verkligen behöver i verkliga livet. Vi arbetar ständigt på vår elektroniska styrning av LED och batteri, så att du skall få bästa möjliga ljusflöde under hela batteriets livslängd.
För dig som användare innebär det att om du väljer att köra med starkaste belysningen i våra ficklampor och pannlampor, kommer elektroniken att se till att du får högsta möjliga ljusflöde tills batteriet är helt tömt. Denna elektroniska styrning kallar vi konstant utström, "Constant Current Output", eftersom elektroniken ger en jämn konstant ström ur batterierna, vilket resulterar i att du får bästa möjliga verkningsgrad.
De flesta ficklamptillverkare väljer att ha en hög initiell ljusstyrka och låter sedan styrelektroniken trappa ner ljuset för att ge illusionen av en lång batterilivslängd med hög ljusstyrka. I diagrammet kan du se ett exempel på en Suprabeam-ficklampa och en "typisk" ficklampa.