Velcro mount
Produkt fakten
Universelle Klettverschlüsse.
P/N: 950.074
Compatible with: V3air, V3air rechargeable, V3pro, V3pro rechargeable
Velcro mount included in V4pro rechargeable packaging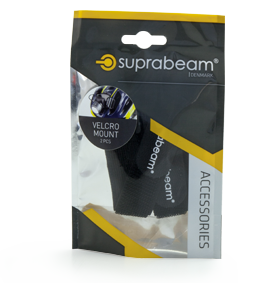 Montage-Anleitungens
Erklärung und Video-Anleitung
1. Insert the velcro straps on the headlamp and battery pack.
2. Tighten the straps and put it through the helmet.
3. Connect the velcro straps on both ends.