Information
Une taille miniature mais une puissance surprenante. Cette torche est équipée de notre système Hyper-Focus combiné avec la toute dernière technologie de LED Power-Chip.
Elle est parfaite pour les portes-clés et assure au technicien sécurité et confort dans la poche.
Elle utilise une seule pile AAA et dure jusqu'à cinq heures, avec un poids de seulement 38 grammes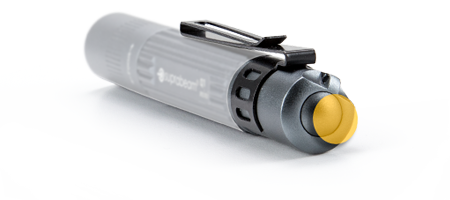 COMMUTATEUR
Le bouton métallique d'extrémité est un commutateur avec une fonction de tâche, vous permettant de changer de mode d'éclairage sans activer constamment la lampe. Les différentes fonctions d'éclairage sont fournies par notre circuit de contrôle intelligent de la lumière.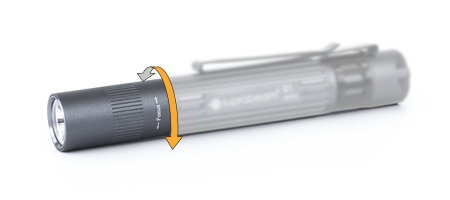 MISE AU POINT ROTATIVE
L'Hyperfocus™ rotatif vous permet de passer d'un faisceau large à un faisceau concentré avec une légère rotation de la tête de la lampe. Contrôlez la mise au point avec deux doigts et passez rapidement de 10 degrés à 70 degrés.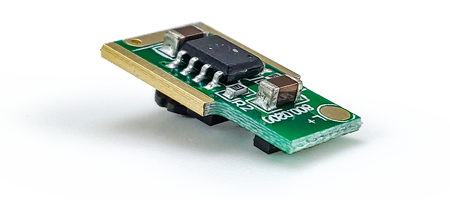 CONTRÔLE INTELLIGENT DE L'ÉCLAIRAGE
Le microcontrôleur électronique avancé offre une commutation entre une puissance lumineuse élevée et faible par une simple opération de commutation. De plus, il contrôle le flux lumineux pour une durée de vie optimisée de la pile alcaline.

CARACTÉRISTIQUES
| | |
| --- | --- |
| LED: | 1 CREE Power Chip |
| Case: | Anodized, Aluminium |
| Color: | Anthracite Dark Grey |
| Switch: | Quality Tested Metal |
| Dimensions: | L: 98mm, ø 15mm |
| Weight: | 38g |
| IP Rating: | Splash Waterproof IPx4 |
| Temperature: | -20°C to +50°C |
| Controller: | YES, 2-step controller |
| Power Source: | 1 x AAA |
| Beam Distance: | 60 meters |
| Luminous Flux: | 120 LM / 30 LM |
| Lighting Time: | 1h 30min / 5h |
| Accessories: | Attachment clip and keyring |
| Packaging: | Presentation Tube |
| Part. No.: | 501.20XX |
QU'Y A-T-IL DANS LA BOÎTE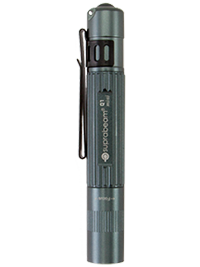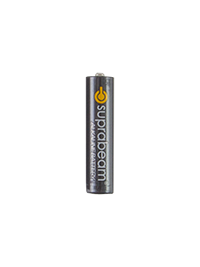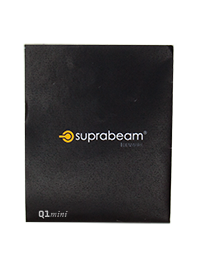 Matériaux de qualité
Aluminium haute qualité, anodisé gris sidéral
Toutes nos torches sont fabriquées en aluminium anodisé haute-résistance de couleur gris Suprabeam, la signature de la marque Suprabeam. L'utilisation de l'aluminium a de nombreux avantages : la torche est solide et durable, elle résiste aux utilisations répétées et son corps en aluminium fait office de dissipateur thermique, assurant le refroidissement de la LED.
La qualité artisanale de notre main d'œuvre se reflète dans nos torches et garantit le bon fonctionnement de nos produits. La rotation légers de la focale, la solidité de l'interrupteur en métal, l'efficacité de l'optique et le relief de la poignée ergonomique pour un maintien ferme : voilà tout ce qui fait la qualité d'une torche Suprabeam.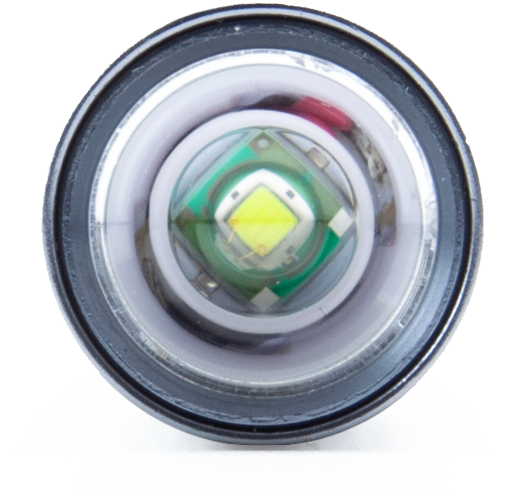 Interrupteur et commande
Haut et basse
The switch inside a Suprabeam torch is first grade electronics, ensuring a long lifetime and correct functionality every time.
The switch is a metal button with Touch function at rear, allowing you to step through the light modes without activating the switch completely. The different light functions are controlled by ILC = Intelligent Light Control
High = Sustainable high light output
Low = Long term low light output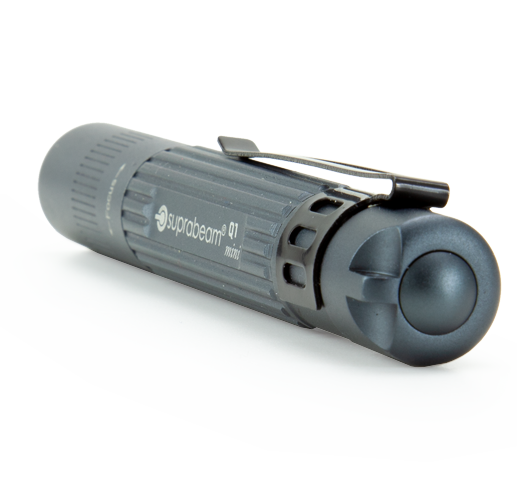 Hyperfocus™
Par rotation de la tête - De la focale projecteur à la focale spot