Information
Suprabeam Q4defend is a powerful tactical torch, with advanced electronics. The torch is anodized in a tactical black color, making it perfect for police, security or military use. In the package we have included a tactical pouch in all black and a practical anti roll ring. Despite the compact size, Q4defend delivers 400 lumens which is enough light for almost any task imaginable.
Q4defend is the first torch in the Suprabeam range to feature the stepless electronic dimming system, known from our headlamps. The stepless dimming lets you set the light level to your exact needs, and the next time your turn on the torch it will remember your light setting.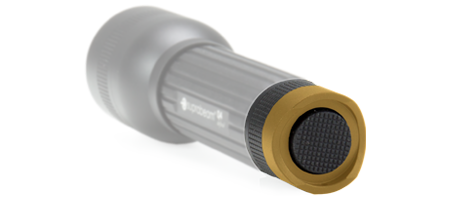 TACTICAL TAIL CAP
The tactical tail cap is carefully shaped so that it can be used to break light surfaces. You will also be able to use it for self-defense.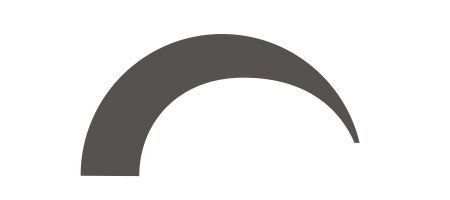 DIMMING + MEMORY
The new electronic task switch combined with our new dimming control, offers simple and stepless power adjustment from 400 to 8 lumens. It memorizes the last used light output and upon one single click it activates maximum power again.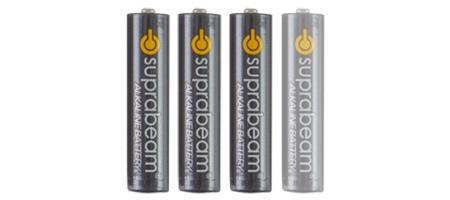 3 BATTERIES VS. 4 BATTERIES
The Q4defend is using 3xAAA alkaline batteries but has the same performance as most torches using 4xAAA alkaline batteries. In daily life this means that you and the environment save a battery each time you would have to change batteries, without compromising performance

Specifications
| | |
| --- | --- |
| LED: | 1 CREE Power Chip |
| Case: | Anodized, Aluminium |
| Color: | Tactical black |
| Switch: | Quality Tested Metal |
| Dimensions: | L: 129mm, ø 36mm |
| Weight: | 152g |
| IP Rating: | Splash Waterproof IPx4 |
| Temperature: | -20°C to +50°C |
| Controller: | YES, Dimming+Memory, Max Mode |
| Power Source: | 3 x AAA |
| Beam Distance: | 200 meters |
| Luminous Flux: | Max 400 LM / Dimming 400-8 LM |
| Lighting Time: | Max 2h / Dimming 80 hours |
| Accessories: | Tactical blackPouch with Press Stud, Anti-roll ring, Strap |
| Packaging: | Presentation Tube |
| Part. No.: | 504.4011 |
What's in the box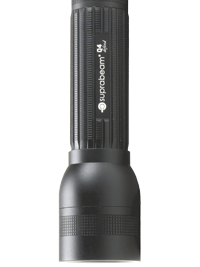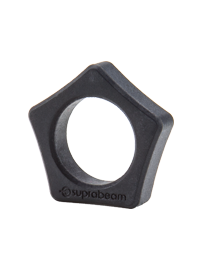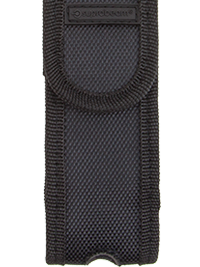 PROFESSIONAL TACTICAL POUCH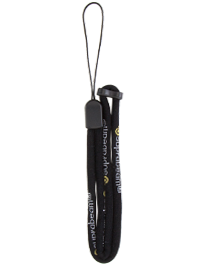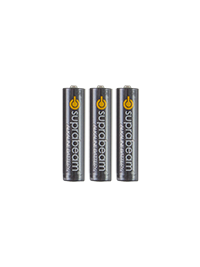 Focused accessories
Tactical Features
Anti Roll Ring, Black Anodizing, Strike Bezel
Anti Roll ring
The Q4defend comes with the practical Anti-Roll ring which can be put on the torch if needed. The Anti-Roll ring prevents the torch from rolling away, even on tilted surfaces. Furthermore, it also enhances the grip, and secures the torch when fastening it in straps etc.
Black Anodizing
As all our defend torches, the Q4defend comes in a tactical black color that blends in with the surroundings at nighttime. The Q4defend separates itself by being anodized, so you still have the top-quality metal feel when holding the torch.
Strike Bezel
The end cap of the torch is designed as a strike bezel, making it possible to break lighter surfaces with the solid backend of the torch.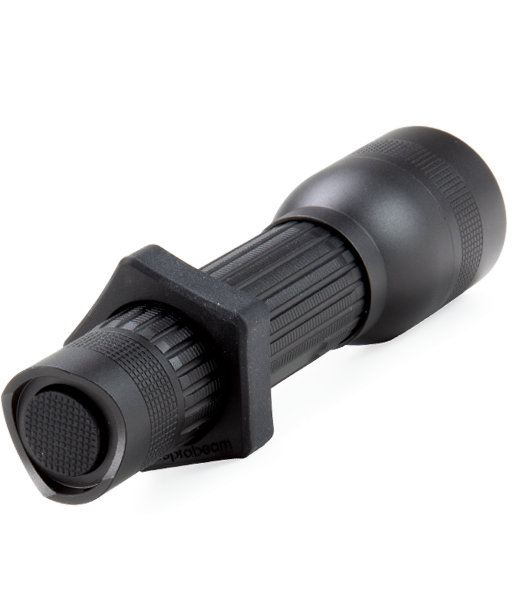 Quality Materials
High quality aluminum, tactical black anodized
All of our torches are made from High Strength Aluminium, which is anodized in Suprabeam's signature defend colour Tactical Black. Using aluminum has many advantages; it gives a sturdy and durable torch, that can withstand being used. Our aluminum body also works as a big heat-sink, ensuring that the LED is being cooled properly.
The High quality of craftsmanship going in to our torches, ensures that our products always perform as they were intended to do. A smooth sliding focus, a solid metal touch switch, highly efficient optics, ripped ergonomic handle ensuring you a firm grip. All of the things combined is what makes a Suprabeam.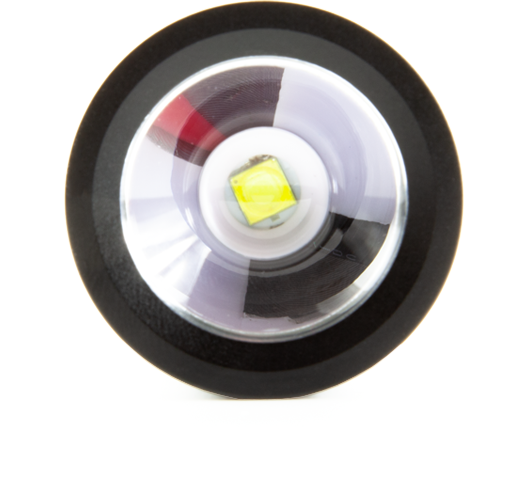 Stepless Electronic Dimming
Stepless dimming
Siprabeam Q4 defend is our first torch which features an electronic dimming, as found on the Suprabeam headlamps. The main benefit of electronic dimming is that it enables you to adjust the light level to your specific preference. The Suprabeam Q4defend dims from 400-8 lumens, and it will continue to dim up and down as long as the switch is pressed.
When turned off, the electronics will remember your chosen light setting and the next time you turn on your torch, it will start up in the same light level.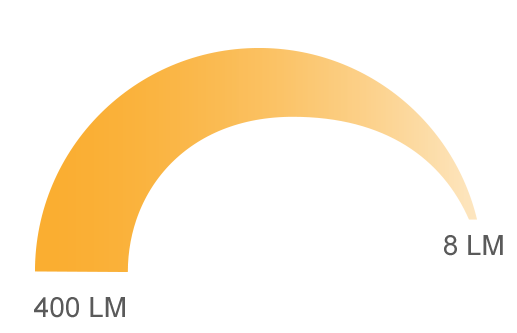 Hyperfocus™
Focus from wide floodlight to narrow spotlight