Information
Q2r is the rechargeable big brother to our iconic pocket-sized torch Q2. The Q2r maintains the dimensions from the Q2 but delivers impressive 450 lumens, giving it an extraordinary power-to-size ratio. The powerful rechargeable battery inside the Q2r is easily charged within the torch using a standard micro USB cable connected to a 5V USB outlet in your house, car, computer….
Due to its impressive size and lumens output, the Q2r will be the right choice no matter the job at hand. The torch will fit right in a pocket, and the 450 lumens is enough to light up any situation.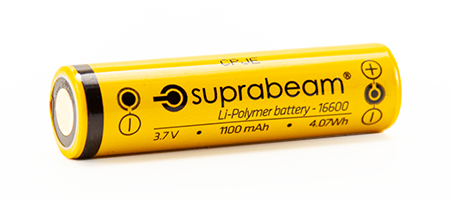 HIGH CAPACITY LI-PO
Q2r is fitted with a 1100 mAh Lithium Polymer battery, which has a 40% higher capacity than its competition. The high battery capacity lets Q2r deliver either an impressively high lumens output or a very long runtime, depending on the light level.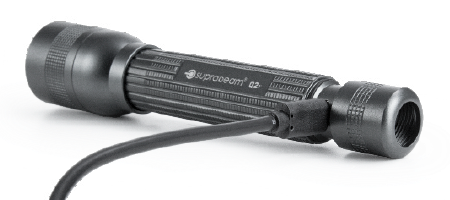 INTERNAL CHARGING
Compatible with USB. This enables you to charge everywhere, either with our 5V/2A adapter, through your computer or with a car charger.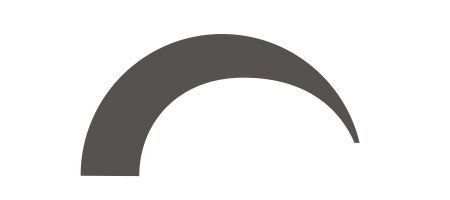 DIMMING + MEMORY
The electronic task switch combined with our dimming control, offer simple and stepless power adjustment from 250 down to 6 lumens. It memorizes the last used light output and upon one single click it activates maximum power again.

Specifications
| | |
| --- | --- |
| LED: | 1 CREE Power Chip |
| Case: | Anodized, Aluminium |
| Color: | Anthracite Dark Grey |
| Dimensions: | L: 118mm, ø 26mm |
| Weight: | 67g |
| Switch: | Electronic switch with silicone cover |
| IP Rating: | Splash Waterproof IPx4 |
| Temperature: | -20°C to +50°C |
| Controller: | YES, Dimming+Memory, Max Mode |
| Power Source: | Li-Po 16600 1100 mAh (4.07 Wh) 3.7 V. 1 pcs. included. |
| Charging Time: | 100% = 2h 40min | 80% = 1h 45min |
| Beam Distance: | 175 Meters |
| Luminous Flux (Dim mode): | Max: 450 lm / Dim: 250-6 lm |
| Lighting Time (Dim mode): | Max: 1h 15min / Low dim: 70h. |
| Luminous Flux (Step mode): | High: 450 lm / Medium: 150 lm / Low: 50 lm |
| Lighting Time (Step mode): | High: 1h 15min / Medium: 2h 30min / Low: 7h 30min |
| Accessories: | Pro. Quality Pouch with Press Stud, USB-Cable |
| Packaging: | Presentation Tube |
| Part. No.: | 502.5011 |
Lightcurve
What's in the box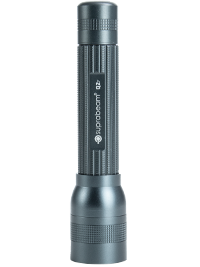 FLASHLIGHT WITH INTERNAL CHARGING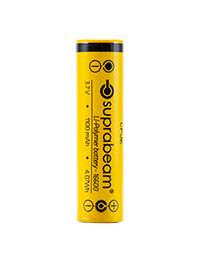 RECHARGEABLE BATTERY 1100mAh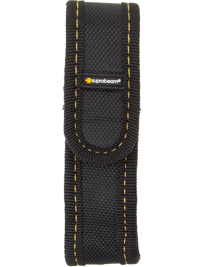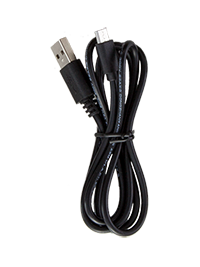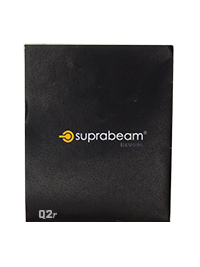 Focused accessories
Internal USB Charging
Charge Q2r with micro-USB directly in the torch
The Q2r features the simplest charging system to date! You simply turn the tail cap counterclockwise to reveal a micro-USB port from where you can charge the torch. While charging, the small light next to the micro-USB port will shine red, and when the battery is fully charged it will turn green. The rubber gasket in the bottom of the tail cap secures a tight seal, which gives the Q2r the splash waterproof IPx4 rating.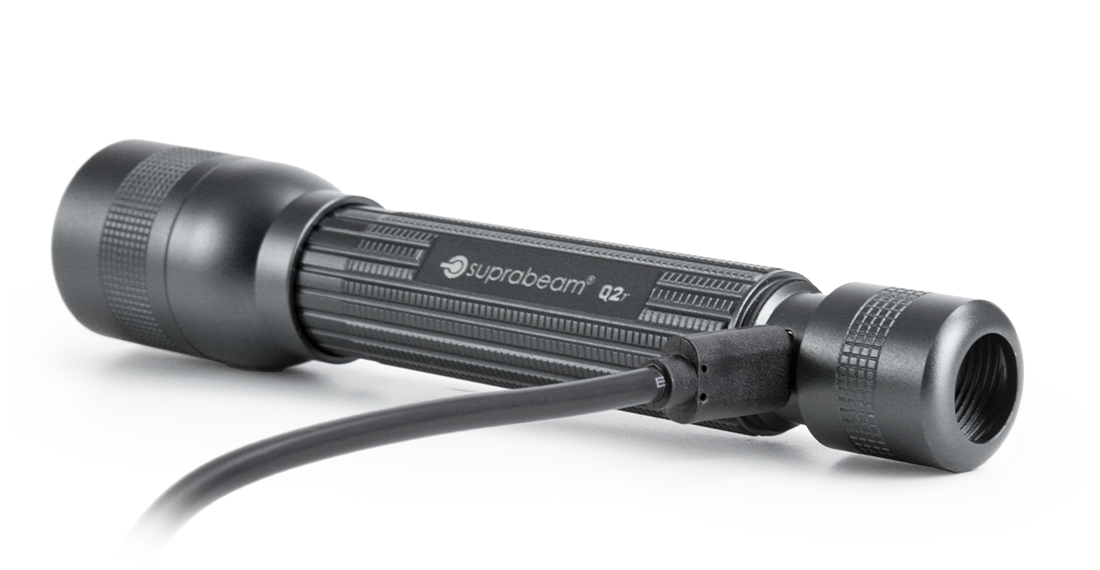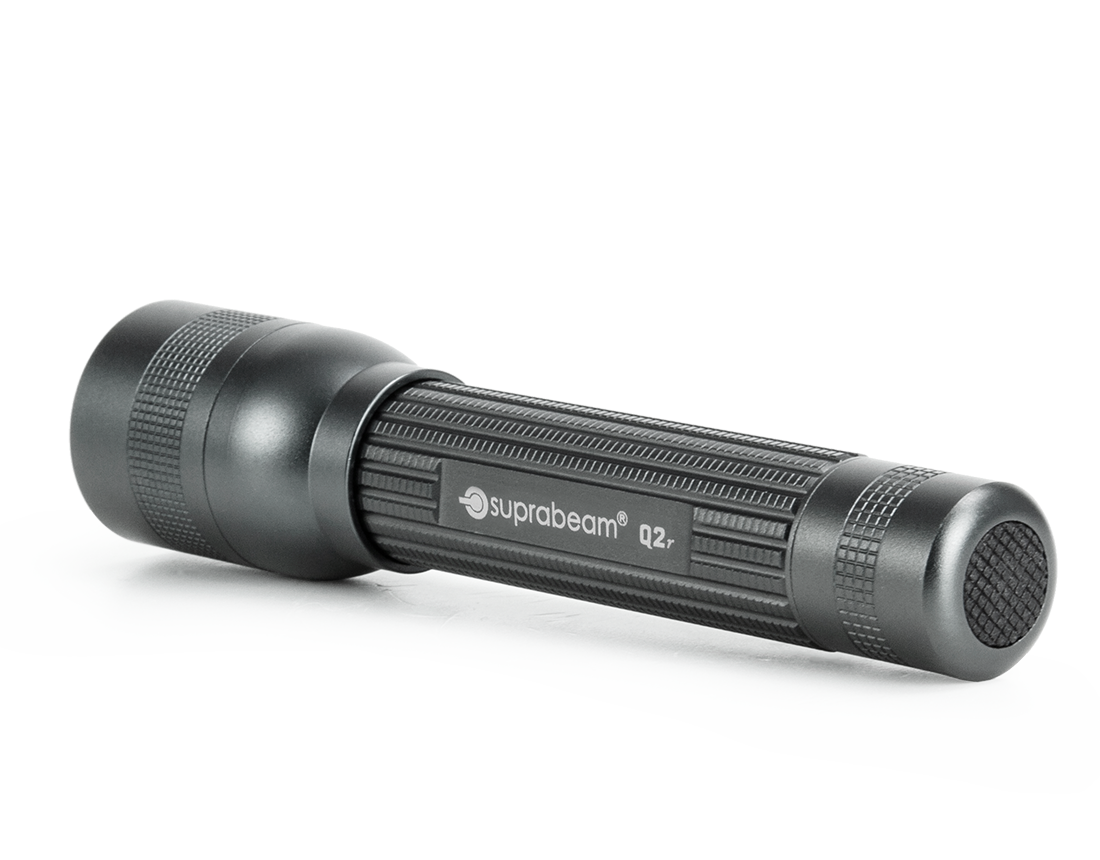 The perfect everyday torch
Designed for everyday use
To be the perfect everyday torch, the Q2r has been crafted to meet three main criteria: power, size and easy charging. The torch must be powerful enough to never underachieve, and it must be small enough to be in your pocket, and it must effortlessly charge so that it is always ready for use.
This has been achieved by mounting a top of the range CREE LED chip and a power packed 16600 1100 mAh lithium polymer battery in a beautifully crafted aluminium body. With 450 lumens in a torch that will fit in any pocket, the Q2r has an extraordinary power to size ratio.  Our innovative development team has delivered the easiest charging solution to date; a carefully integrated micro-USB port securely hidden away behind the rotating tail cap, making it as easy as possible to keep the battery fully charged.
Quality Materials
High quality aluminum, space grey anodized
All of our torches are made from High Strength Aluminium, which is anodized in Suprabeam's signature colour Suprabeam grey. Using aluminum has many advantages; it gives a sturdy and durable torch, that can withstand being used. Our aluminum body also works as a big heat-sink, ensuring that the LED is being cooled properly
The High quality of craftsmanship going in to our torches, ensures that our products always perform as they were intended to do. A smooth sliding focus, a solid silicone touch switch, highly efficient optics, ripped ergonomic handle ensuring you a firm grip. All of the things combined is what makes a Suprabeam.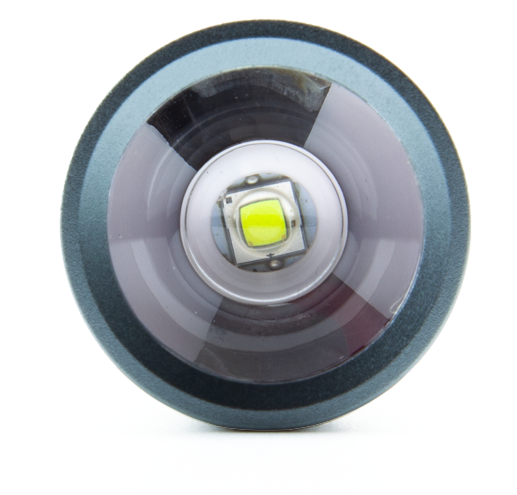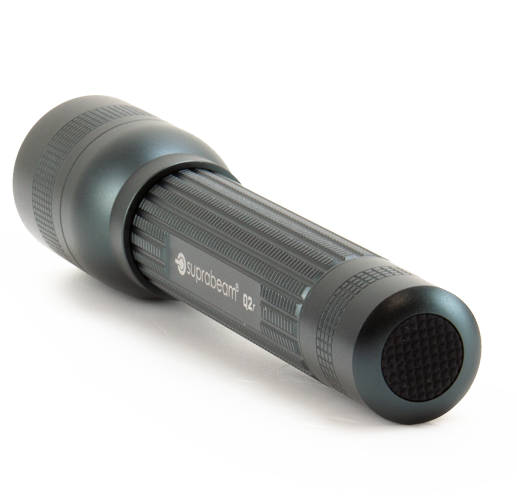 Electronic Switch
Stepless dimming
The Q2r is equipped with an intelligent electronic switch, that makes it possible for you to adjust the light level precisely for your needs. The torch is activated on the last used light level by a short press/click, and a press over 0,6 sec. will put the torch in MAX. Dimming is activated from OFF state by pressing and holding the switch until the desired light level is reached.
The switch is solid rubber with an extra-grip texture, which gives you the ultimate control in all situations.
MAX= Maximum light output (450) lumens
DIMMING= Stepless dimming from 250 to 6 lumens
Stepless Electronic Dimming
Stepless dimming
Q2r features an electronic dimming, as found on the Suprabeam headlamps. The main benefit of electronic dimming is that it enables you to adjust the light level to your specific preference. The Q2r dims from 250-6 lumens, and it will continue to dim up and down as long as the switch is pressed.
When turned off, the electronics will remember your chosen light setting and the next time you turn on your torch, it will start up in the same light level.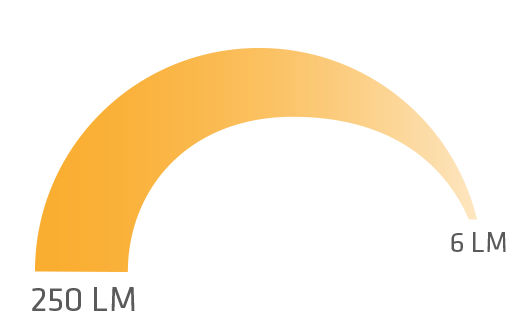 Hyperfocus™
Focus from wide floodlight to narrow spotlight