Information
Q1prime er den minste lommelykten vi noen gang har laget, likevel er den kraftig og gir en ekte Suprabeam-lysopplevelse.
Den har klassisk funksjonalitet med ett trinn og ingen fokus, noe som gjør den svært velegnet for nøkkelringen og enkel å betjene.
Q1prime veier totalt bare 30 gram, og er den ultimate kombinasjonen av liten størrelse og kraft.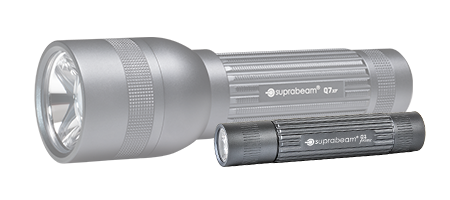 MICRO POWER TORCH
The Q1prime is a micro power torch and the smallest we have ever made. Altogether the Q1prime weighs just 30 grams and is the ultimate combination of miniature and power.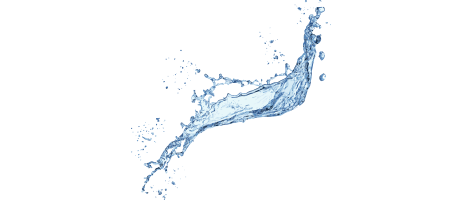 WATER RESISTANT - IPX4
The Q1prime is rated IPX4, which means it is water resistant. Use the Q1prime in all weather conditions without having to worry about your light.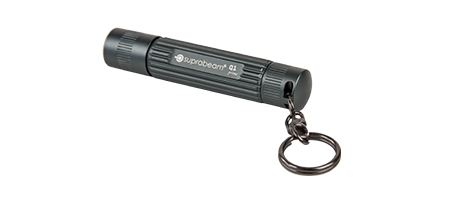 KEYRING
The Q1prime is our smallest torch ever made, but still it remains powerful and gives a true Suprabeam light experience, The Q1prime comes with a keyring, making it easy to attach it to your bundle of keys.

Specifications
| | |
| --- | --- |
| LED: | 1 CREE Power Chip |
| Case: | Anodized, Aluminium |
| Color: | Anthracite Dark Grey |
| Switch: | Quality Tested Metal |
| Dimensions: | L: 75.8mm, ø 14.6mm |
| Weight: | 30g |
| IP Rating: | Splash Waterproof IPx4 |
| Temperature: | -20°C to +50°C |
| Controller: | YES, On/Off |
| Power Source: | 1 x AAA |
| Beam Distance: | 60 meters |
| Luminous Flux: | 90 LM |
| Lighting Time: | 50 minutes |
| Accessories: | Keyring |
| Packaging: | Presentation Tube |
| Part. No.: | 501.10XX |
What's in the box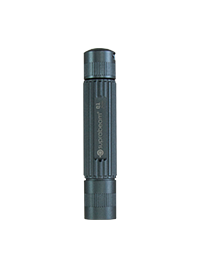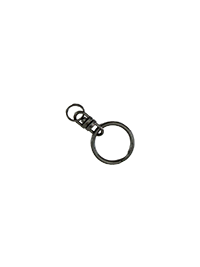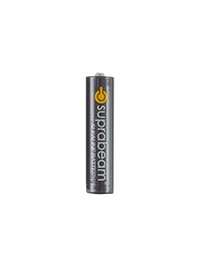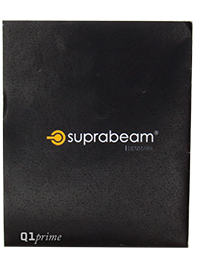 Liten, men veldig effektiv
En linse fremstilt for effektivitet og presisjon
Da vi først kom opp med designet til Q1prime, ønsket vi å lage en ny liten nøkkelring lommelykt passende til hverdagen. Dette var umulig uten en spesiell linse, så derfor valgte vi en linse som har en 20 graders stråle med fast fokusering – noe som gir perfekt belysning av hverdagslige situasjoner. Hvor effektivt den virker blir åpenbart når den slås på. Linsen samler umiddelbart lyset fra LED-pæren i et kraftig søkelys, som er opptil 9 ganger kraftigere enn hos en vanlig smarttelefon!
Q1prime egner seg ypperlig for bruk i hverdagen og passer kjempebra til nøkkelringen din. Du vil alltid ha lys tilgjengelig i lommen din, et lys som faktisk kan brukes når det er mørkt, og må ikke lenger bare stole på smarttelefonen.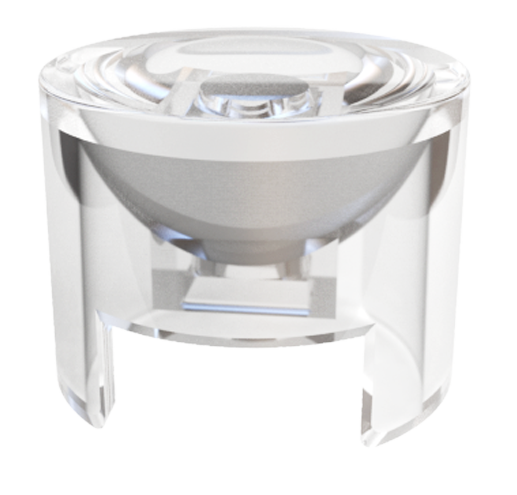 Komponenter av høy kvalitet
Premium anodisert aluminium
Alle lyktene våre er laget av høykvalitets aluminium som er anodisert I Suprabeams hovedfarge, "space gray". Å bruke aluminium har flere fordeler. Lyktene blir meget solide, tåler mer og varer lenger. Aluminiumen fungerer også som avkjøling, og sikrer at LED-brikken ikke blir overopphetet.
Håndverk av høy kvalitet inngår i arbeidet med våre lykter som sikrer at Suprabeam-lyktene alltid yter maksimal og etter våre standarder. En solid metall bryter, en meget effektiv optisk linse, markert og ergonomisk håndtak med godt grep. Alt dette tilsammen utgjør en Suprabeam-lykt.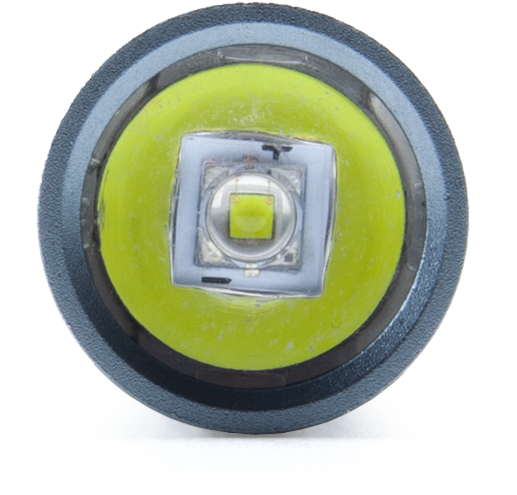 Bryter
På/Av Bryter
For å lage en så viktig del som bryteren har Suprabeam valgt kun de beste komponentene og det siste innen elektronikk for å sørge for lang levetid og at lyktene alltid fungerer.
Bryteren – slå på/av ved å vri på hodet