Sikkerhetshjelm brakett
Produkt info
Vårt hjem braketten passer på vernehjelmer med en brakett på siden, og kan brukes med Suprabeam lys fra Q3 til Q7xr.
Denne unike og spesialdesignede brakett kan vinkles til ønsket posisjon og sikret med en tykk gummi band.
P/N: 950.070
Emballaje Dimensjoner: 110 x 170 x 40 mm
Kompatibel med: Q3classic, Q3, Q3r, Q3defend, Q4xr, Q5xr, Q5xr defend, Q7defend, Q7compact, Q7xr, Q7xrs, M6r, M6xr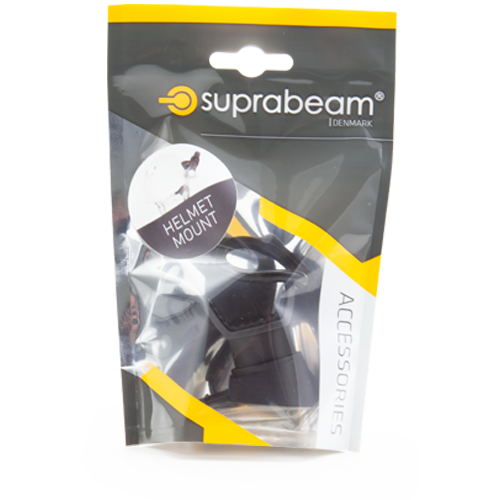 Helmet mount instructions
Illustration and Video Guide
Begin by mounting the Helmet Mount to the helmet
1. Pull the mount.
2. Adjust the angle to your prefered position.
3. Replace the mount.