Safety helmet flashlight mount
Product facts
The Safety Helmet Mount fits on safety helmets with a mounting grove on the side, and can be used together with Suprabeam torches from Q3 to Q7xr.
The mounts unique design can be angled to a preferred position and is firmly secured by the thick rubber band.
P/N: 950.070
Packaging Dimensions: 110 x 170 x 40 mm
Compatible with: Q3classic, Q3, Q3r, Q3defend, Q4xr, Q5xr, Q5xr defend, Q7defend, Q7compact, Q7xr, Q7xrs, M6r, M6xr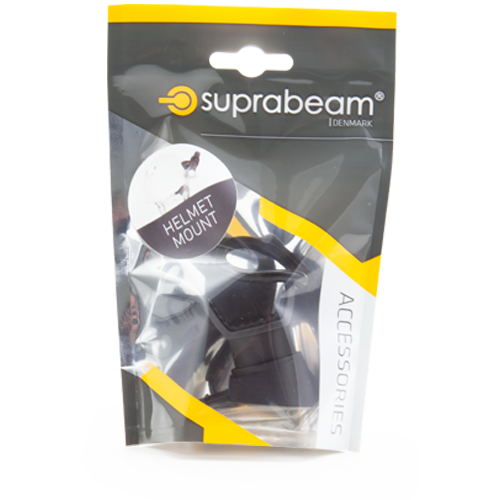 Helmet mount instructions
Illustration and Video Guide
Begin by mounting the Helmet Mount to the helmet
1. Pull the mount.
2. Adjust the angle to your prefered position.
3. Replace the mount.