Information
An essential companion on the pursuit of adventure. Designed with freedom and weightlessness in mind, to ensure maximum comfort and easy operation.
The headlamp is equipped with a minimized battery pack containing 3 x AAA batteries, but keeping a fully electronic control system, durable switch and proven efficiency on the light curve – it offers best power to cost ratio.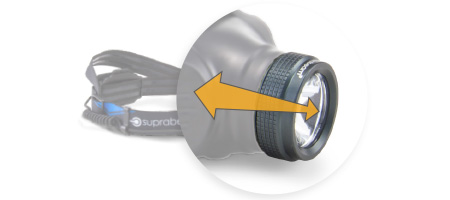 Hyperfocus™
The sliding Hyperfocus™ optical system collects the LED radiance and distributes it with maximum efficiency from a perfect round floodlight beam to a highly intensive, long range spot beam. Just slide the head of the lamp for the correct light setting.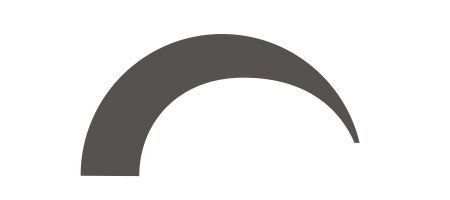 Electronic dimming
With our Intelligent Light Control and electronic dimming you can get just the right light output you need for a given situation. Dim the light stepless from 180 down to 8 lumens simply by holding a button.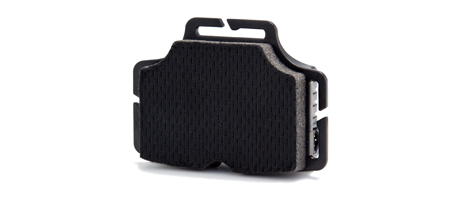 Soft foam pad
The soft foam pad on the back of the lamp head gives you extra comfort on the forehead. You no longer have to worry about a sore forehead, when wearing the headlamp for longer periods of time.

Specifications
| | |
| --- | --- |
| LED: | 1 CREE Power Chip |
| Case: | Hi-Tech Compound / Aluminium |
| Color: | Anthracite Dark Grey |
| Switch: | Metal Switch Below Head |
| Headband: | Fits to 50-70 centimeters |
| Weight: | 140g |
| IP Rating: | Splash Waterproof IPx4 |
| Temperature: | -20°C to +35°C |
| Controller: | YES, 3-step controller |
| Luminous Flux: | Max 340 LM / Standard 110 LM / Dimming 6-160 LM |
| Lighting Time: | Max 3h 30min / Standard 10h / Dimming 80h |
| Accessories: | Removable, Headband with silicone stripes |
| Packaging: | Presentation tube |
| Part. No.: | 610.10XX |
What's in the box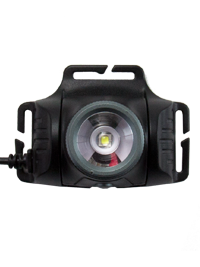 HOVEDLYKTE MED HYPERFOCUS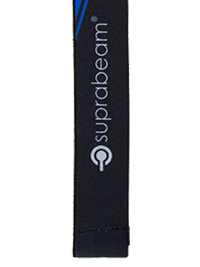 FESTEBÅND MED SILIKON-STRIPER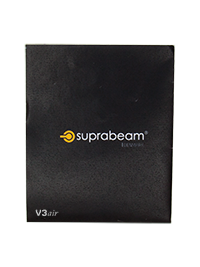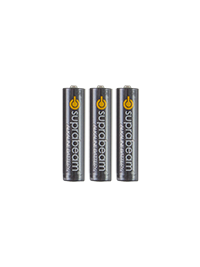 Focused accessories
Komponenter av høy kvalitet
Premium anodisert aluminium
Alle lyktene våre er laget av høykvalitets aluminium som er anodisert I Suprabeams hovedfarge, "space gray". Å bruke aluminium har flere fordeler. Lyktene blir meget solide, tåler mer og varer lenger. Aluminiumen fungerer også som avkjøling, og sikrer at LED-brikken ikke blir overopphetet.
Håndverk av høy kvalitet inngår i arbeidet med våre lykter som sikrer at Suprabeam-lyktene alltid yter maksimal og etter våre standarder. En jevnt og skyvende fokusering, en solid metal bryter, en meget effektiv optisk linse, det siste innen lys-elektronikk, markert og ergonomisk håndtak med godt grep. Alt dette tilsammen utgjør en Suprabeam-hodelykt.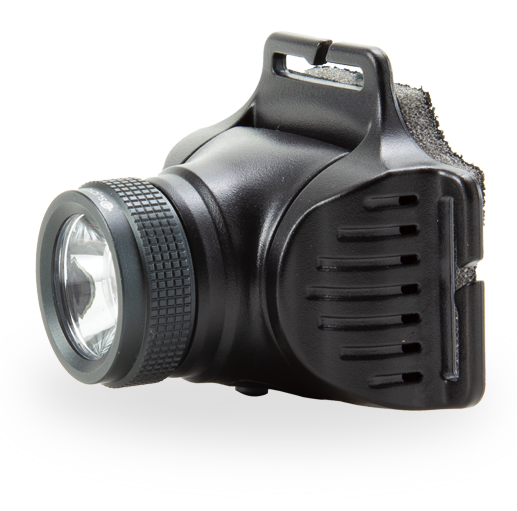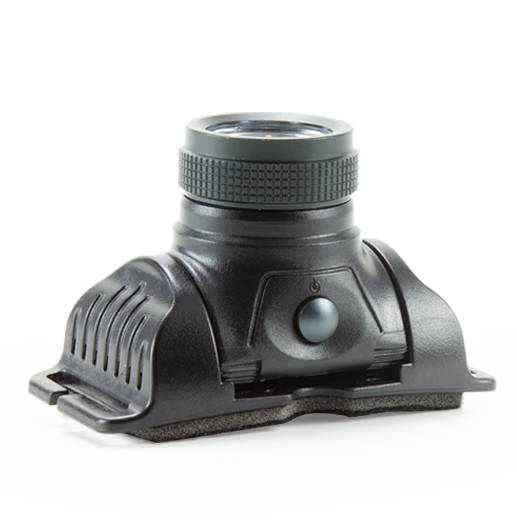 Bryter og intelligent lysstyring
Skift i mellom menyene for å oppdage funksjonaliteten i V3-serien.
For å lage en så viktig del som bryteren har Suprabeam valgt kun de beste komponentene og det siste innen elektronikk for å sørge for lang levetid og at lyktene alltid fungerer.
Bryteren er i metall og er programmert med ulike funksjoner slik at du enkelt kan velge mellom ulike lystyper. De ulike lystypene er styrt av et avansert program som kalles ILC, Intelligent Light Controll.
Discover more about the ILC functionality by switching between the tabs above.
Max = Maksimal styrke og utnyttelse av batterier og LED
Standard = Start level, a medium light output
Dimmer = Dimme ditt lys til ønsket effekt
Memory = Husker din siste lysnivå
Transportation lock =  Locks your headlamp, so it cant turn on during transportation
V3air Intelligent Light Control
Skift i mellom menyene for å oppdage funksjonaliteten i V3-serien.
1
Click to turn on the headlamp in standard or the last used light level
2
Click and hold for 0,8 sec to change to the MAX light level. Do the same to switch back to the previous light level.
3
Click to turn off
Transportation lock
Activate transportation lock when traveling with your headlamp
1
Turn on the Suprabeam V3air in standard/memory
2
Press and hold for 6 seconds to activate transportation lock
3
Press and hold for 6 seconds to deactivate transportation lock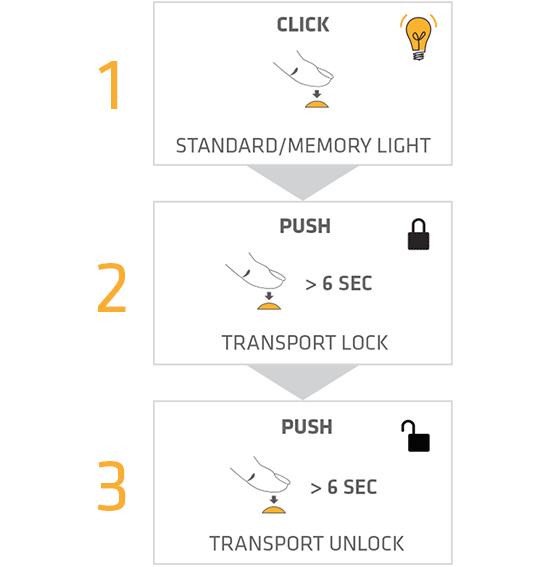 Hyperfocus™
Fokus fra bredt flomlys til sterkt spotlys