Information
Die V4pro rechargeable ist die technisch am weitesten entwickelte Stirnlampe in der Geschichte von Suprabeam.
Sie wurde in enger Zusammenarbeit mit den Profis entwickelt, welche das Langzeitverhalten und die Leistungsfähigkeit bei ihrer Arbeit testeten. Dank ihres ständigen Feedbacks waren wir in der Lage, die ultimative Stirnlampe in einer erstaunlich leichtgewichtigen Konstruktion zu erschaffen.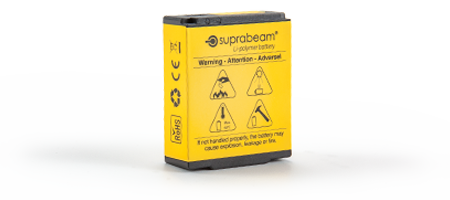 HOCHLEISTUNGS LI-PO
Die Batterie in der V3pro rechargeable ist ein hochkapazitäts- und leichtgewichts-Li-Po Akku mit 2800mAh. Diese grosse Ladung ist essentiell, da die V4pro rechargeable intern geladen wird und somit eine besonders lange Leuchtdauer ermöglicht bevor sie geladen werden muss.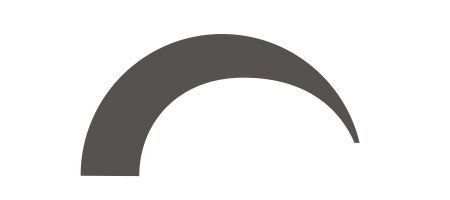 ELEKTRONISCHER DIMMER
Mit unserer Intelligenten Licht Steuerung und elektronischem Dimmen, können Sie genau die Leuchtstärke einstellen, die Sie benötigen. Dimmen Sie das Licht stufenlos von 425 bis 12 Lumens durch Drücken und halten des Schalters.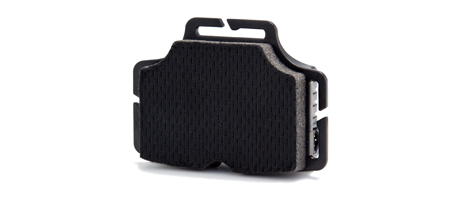 SCHAUMSTOFF PAD
Das Schaumstoff Pad auf der Rückseite des Lampenkopfes bietet Ihnen zusätzlichen Komfort auf der Stirn. Sie brauchen sich nicht mehr über eine schmerzende Stirn zu sorgen wenn Sie die Stirnlampe für längere Zeit tragen.
Specifications
| | |
| --- | --- |
| LED: | 1 CREE Power Chip |
| Gehäuse-Material: | Hi-Tech Kunststoff-Verbund mit hochfestem Aluminium |
| Gehäuse-Farbe: | Dunkelgrau Anthrazit |
| Schalter: | Metallknopf unter dem Lampen-Kopf |
| Kopfband: | Einstellbar auf 50-70 cm |
| Gewicht inkl. Batterie: | 195g |
| IP Schutzart: | Spritzwasserdicht IPx4 |
| Temperatur: | -20°C bis +35°C |
| Steuerelektronik: | Ja, 3-stufige Steuerung durch tasten |
| Stromquelle: | 1 x 2800 mAh Li Polymer 10.4Wh |
| Ladezeit: | 5 std 15 min |
| Leuchtweite: | 250 meter |
| Lichtleistungs- stufen: | Max 850 LM / Standard 210 LM / Dimming 12-425 LM |
| Brenndauer: | Max 2h / Standard 5h 30min / Dimming 100h |
| Zubehör: | Hochwertige Tasche mit Klettverschluss, Abnehmbares, waschbare Stirnband, 100-240V AC Adapter mit USB Kabel |
| Packaging: | Presentation tube |
| Part. No.: | 613.50XX |
What's in the box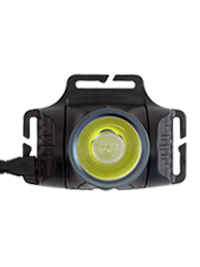 STIRNLAMPE MIT MIXED BEAM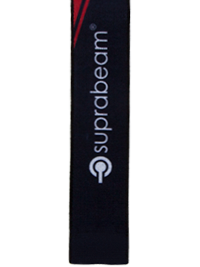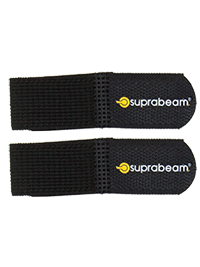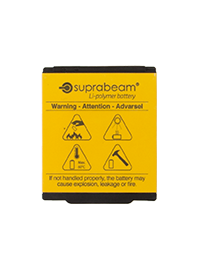 2800 mAh LITHIUM POLYMER BATTERIE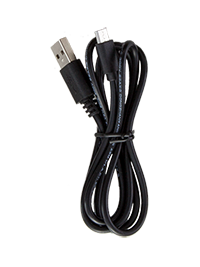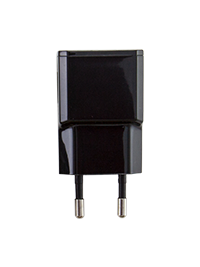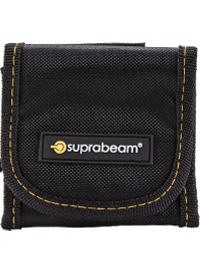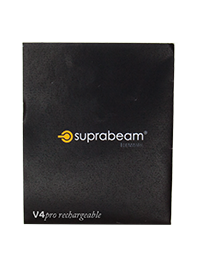 Focused accessories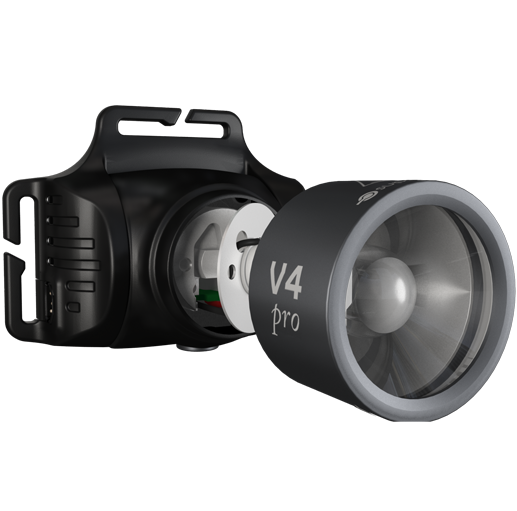 Mixed Beam Spot
Crafted and developed with the outdoor user in mind
Our lens is carefully designed by our engineers to create the best possible light setting for outdoor users while being active. Through feedback, adjustments and interviews with various fast-paced sport athletes, we found that a Mixed Beam Spot with a 10 to 30-degree spotlight, gave a visual advantage to the user. We combined this with an improved heat-sink to enable a higher peak volume and longer runtime with the maximal amount of lumen output.
You will experience the difference first-hand when being outdoors during the early and late hours of the day, and will always be one step ahead. The design allows the lens in collaboration with the LED-chip to enhance and achieve an extraordinary beam, that pushes the boundaries of what a light can do.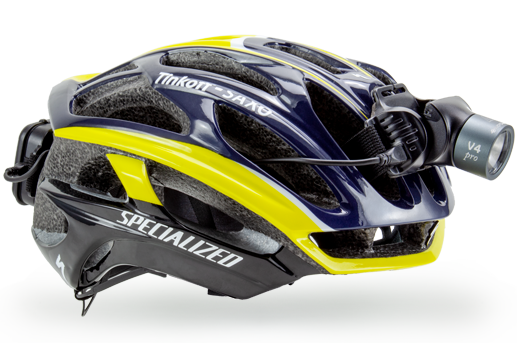 Universal Velcro Straps
Freedom to mount the headlamp where you wish
Inside the V4pro rechargeable packaging are two velcro straps. These universal straps can easily be used to mount the headlamp on your cycling helmet, backpack, handlebar, belt or pretty much everything else you can think of. The straps give you endless possibilities to carry and use your headlamp where and when you want.
Everything you need is included as a standard in the package and you will be ready for all kinds of activities.
Quality Materials
High quality aluminum, space grey anodized
All of our headlamps are made from High Strength Aluminium, which is anodized in Suprabeam's signature colour Suprabeam grey. Using aluminum has many advantages; it gives a sturdy and durable torch, that can withstand being used. Our aluminum head also works as a big heat-sink, ensuring that the LED is being cooled properly
The High quality of craftsmanship going in to our headlamps, ensures that our products always perform as they were intended to do. A smooth sliding focus, a solid metal switch, highly efficient optics, ripped ergonomic handle ensuring you a firm grip. All of the things combined is what makes a Suprabeam.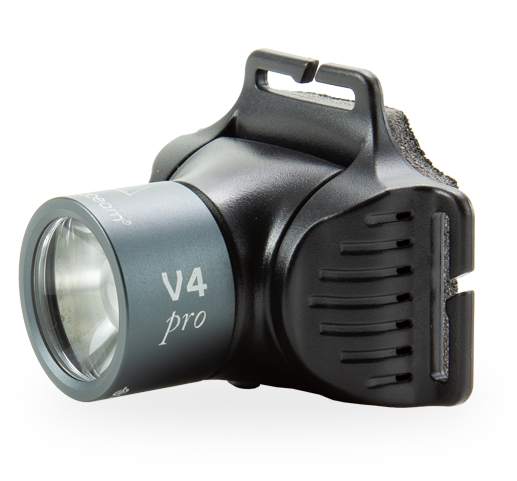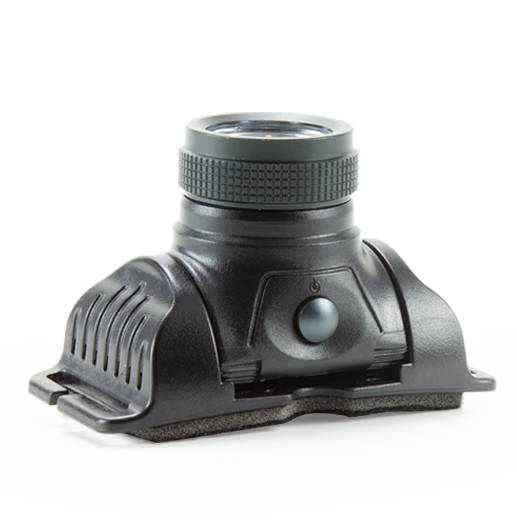 Switch and Intelligent Light Control
Click through the tabs to discover the functionalities of the V-series
The switch inside a Suprabeam headlamp is first grade electronics, ensuring a long lifetime and correct functionality every time.
The switch is metal button placed underneath the head, allowing you to step through the light modes easily, even with gloves on. The different light functions are controlled by ILC = Intelligent Light Control
Discover more about the ILC functionality by switching between the tabs above.
Max = Maximum output allowed by battery and LED
Standard =Start level, medium light output
Dimmer = Dim your light to the prefered output
Memory = Remembers your latest output level
Transportation lock = Locks your headlamp during transport
V4pro rechargeable - Intelligent Light Control
Two preset setting and stepless dimming
1. Click to turn on the headlamp on standard/memory / Click AND hold to start light dimming
2. Click and hold for 0,8 seconds to activate MAX light output / Click and hold for 0,8 seconds to deactivate MAX light output.
3. Click to turn off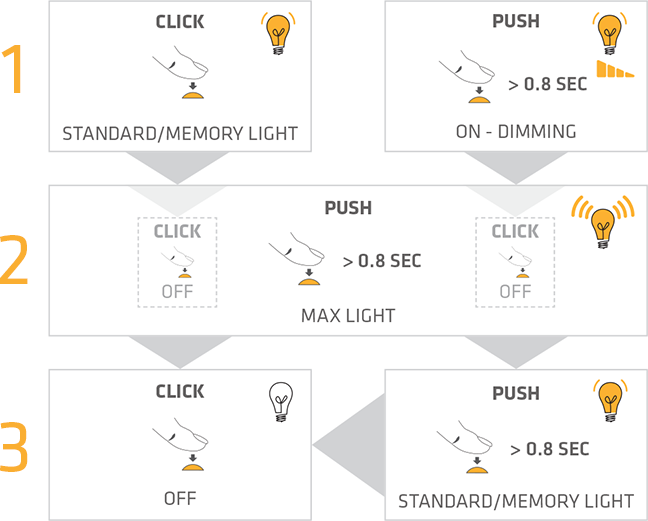 Transportation lock
Activate transportation lock when transporting your headlamp
1. Click to turn on the headlamp on standard/memory
2. Click and hold for 6 seconds to activate transportation lock
3. Click and hold for 6 seconds to deactivate transportation lock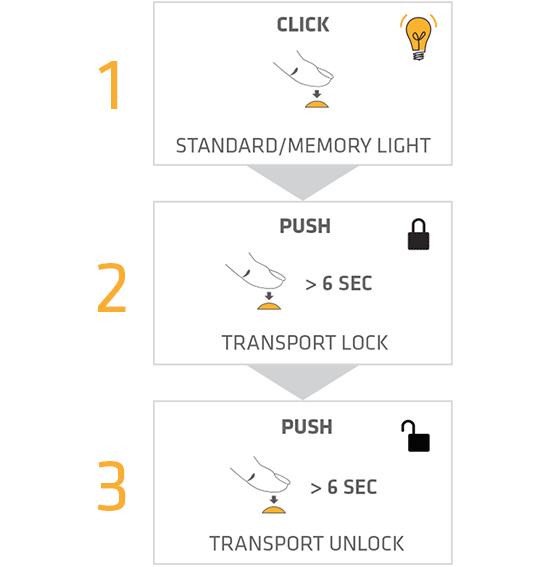 Backlight
Turn on the red backlight on the batterypack to improve visibility from behind
1. Turn on the headlamp on standard/memory
2. Click and hold for 3 seconds to activate backlight. / Click and hold for 3 seconds to deactivate backlight.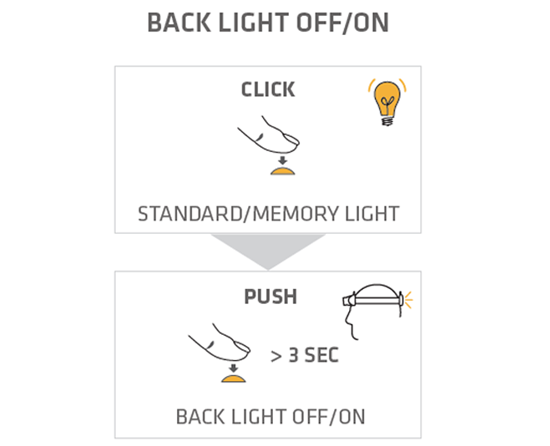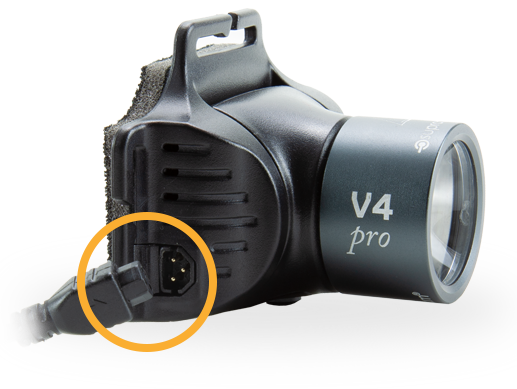 Akku Reservelicht
Alle aufladbaren Stirnlampen von 2015+ besitzen diese Funktion als neuen Standard
Wenn die Batterie die letzten 10 % ihrer Gesamtkapazität erreicht, dunkelt die integrierte Batteriereservefunktion das Licht automatisch auf ungefähr 10-15 % der maximalen Lichtstärke der Stirnlampen ab.
So erhalten Sie einen visuellen Warnhinweis, dass die Batterieleistung schwach ist. So wissen Sie immer, wann es Zeit wird, eine neue Batterie einzusetzen oder nach Hause zu gehen. Abhängig vom Modell der aufladbaren Stirnlampe stehen mindestens 40-80 Lumen für bis zu 30-60 Minuten in der Batteriereserve zur Verfügung.
Battery Reserve Light
All rechargeable headlamps from 2015+ have this feature included as a new standard
When the battery reaches the last 10% of its total capacity, its integrated Battery Reserve feature automatically fades the light down to approximately 10-15% of the headlamps maximum lumens output.
This way you will get a visual notification, that the battery is low, and you will always know, when it is time to find a new battery or start heading home. With at least 40-80 lumens available in battery reserve for up to 30-60 minutes, depending on the rechargeable headlamp model.