Information
Suprabeam Q7defend: An iconic tactical torch coloured in black with a unique soft touch urethane coating surface.
Combining state-of-the-art technology and an aesthetic design, we are once again redefining the market of flashlights. The Q7defend is the ultimate expressions of a tactical torch, made by skilled craftsmen to professional users who require the best tools available on the market.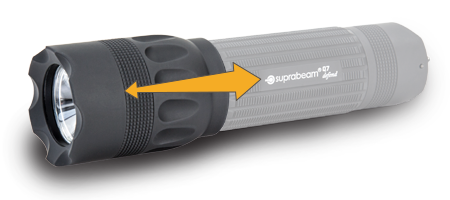 SLIDING HYPERFOCUS
The sliding Hyperfocus™ optical system collects the LED radiance and distributes it with maximum efficiency from a perfect round floodlight beam to a highly intensive, long range spot beam. All just by one-hand sliding of the light head.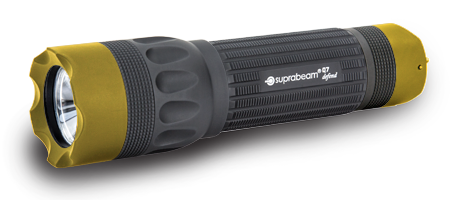 TACTICAL DESIGN
Use the strike bezel for self-defense or as an easy way to locate your torch in the dark. When switched on and placed upside down on a table, it will light up around the tip of the head. The tactical tail cap is carefully shaped so that it can be used to break light surfaces.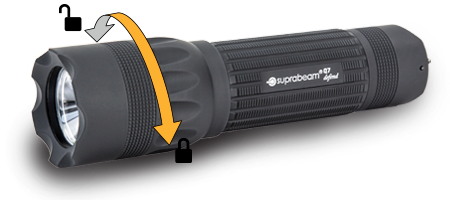 FOCUS LOCK
When the torch is slid to Focus, simply turn the head a couple of degrees to the left to enable the lock-function. This will engage a brake-function which will prevent unwanted sliding from focus to flood beam.

Specifications
| | |
| --- | --- |
| LED: | 1 CREE Power Chip |
| Case: | Anodized, Aluminium with a soft touch urethane coating |
| Color: | Tactical Black |
| Switch: | Solid Silicone button with Touch |
| Dimensions: | L: 139,3mm, ø 39mm |
| Weight: | 212g |
| IP Rating: | Splash Waterproof IPx4 |
| Temperature: | -20°C to +50°C |
| Controller: | YES, 5-step controller |
| Power Source: | 4 x AAA |
| Beam Distance: | 220 meters |
| Luminous Flux: | 350 LM / Strobe 10 Hz / 200 LM / 50 LM / 15 LM |
| Lighting Time: | 75 hours |
| Accessories: | Pro. Quality Pouch With Silent Magnet lock |
| Packaging: | Presentation Tube |
| Part. No.: | 507.40XX |
What's in the box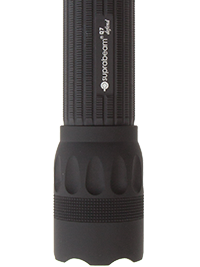 FLASHLIGHT WITH HYPERFOCUS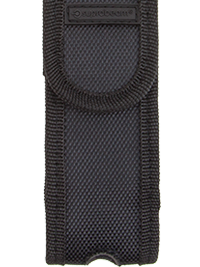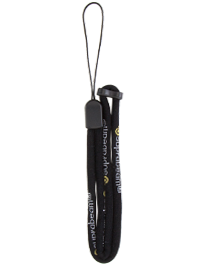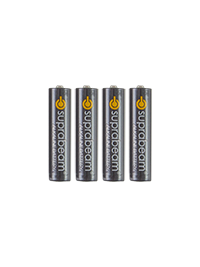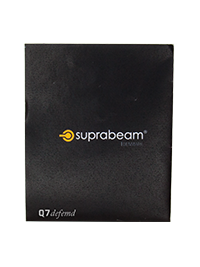 Focused accessories
Quality Materials
High quality aluminum, Tactical black with a soft touch urethane coating
Our iconic defend torches are made from High Strength Aluminium, coloured in tactical black and has a soft touch urethane coating surface providing maximum grip. Using aluminum has many advantages; it gives a sturdy and durable torch, that can withstand being used. Our aluminum body also works as a big heat-sink, ensuring that the LED is being cooled properly
The High quality of craftsmanship going in to our torches, ensures that our products always perform as they were intended to do. A smooth sliding focus, a solid silicone touch switch, highly efficient optics, ripped ergonomic handle ensuring you a firm grip. All of the things combined is what makes a Suprabeam.
Protective Lens
The defend series come as a standard with two lenses. One is placed just above the LED to increase the effect of the optics and provide a powerful 5-degree spotlight. The other one is placed between the LED and top cap. This gives the torch an extra layer of protection, and is easy to exchange in case of wear and tear. Especially if used in dessert terrain, with possible occurrences of sandstorms, the lens can get frosted and give blurred beam over time. This way you can quickly replace the outer lens or add a colour filter just by unscrewing the head.
Q7defend Features - Focus Lock
Improved Focus Lock-Function to prevent unwanted sliding
With the improvements we made, you will be able to operate with our products much easier and hardly ever encounter problems with unwanted sliding.
How does it work?
When the torch is slid to Focus, simply turn the head a couple of degrees to the left to enable the lock-function. This will engage a brake-function which will prevent unwanted sliding from focus to flood beam.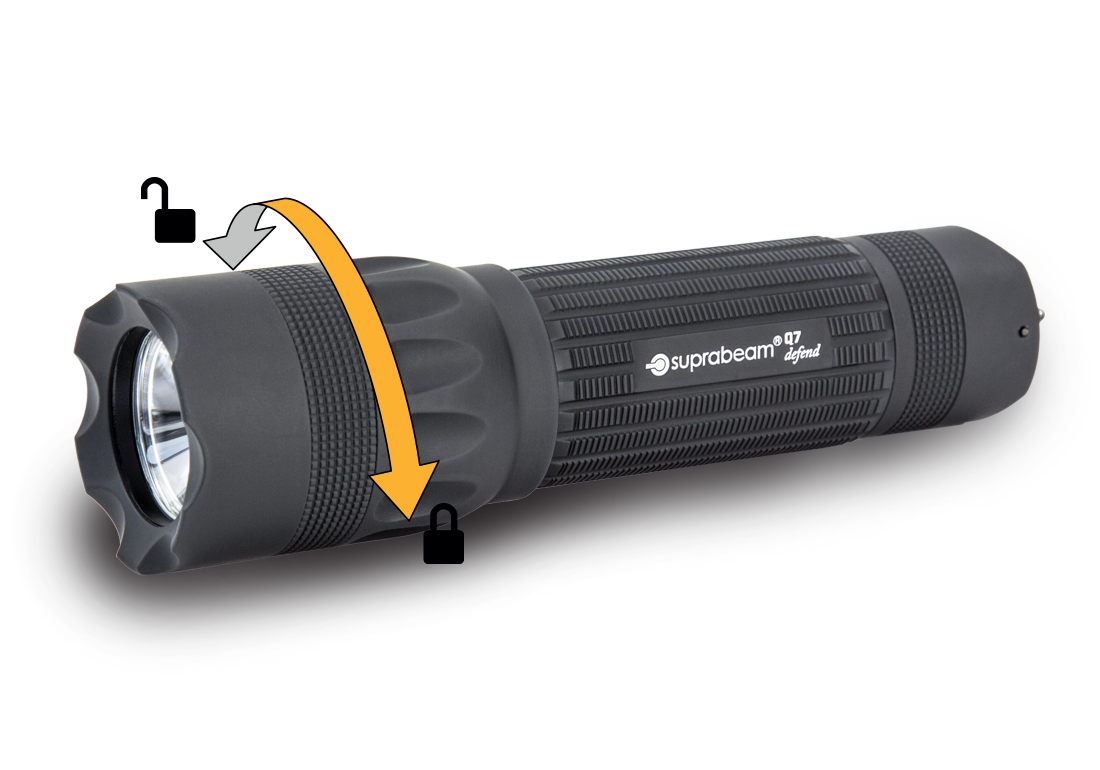 Tactical Front & Back
Shaped for Self-defense
Our Suprabeam Q7defend is designed for multiple tactical use in mind.
The front is carefully shaped so it can be used to:
– Breaking light surfaces
– When switched on and placed upside down, it shows a small area of light, enabling easy location of the torch
Tactical Back:
– Clip hanger
– Shaped for self-defense
– Breaking light surfaces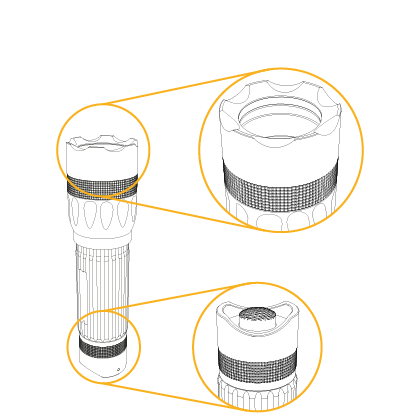 Interchangeable filters
Colour filters
A colour of light for every operative situation.
Yellow, blue, green and red – choose your filter
Yellow = Will have an easier effect on the eyes, and display a less bright light
Blue     = Adds a cooler light
Green  = Improves your night vision and electronic night vision equipment is less sensitive to green light
Red      = Will preserve your night vision better and is hard to see at a distance. If you use a red colour filter at night, on your torch, you can see what is around you, using your eye cones (registers red, blue and green light). The rods (registers grey light) in the eye can't see the red light and your night adapted vision is unaffected. Turn off the red light and you can go right back to looking at the forest, piste or track in the same detail as before.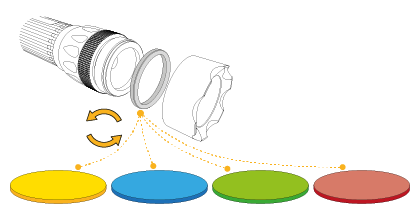 Anti Roll Surface
Textured to avoid unwanted rolling of the torch
The unique design of the Suprabeam Q7defend efficiently prevents unwanted rolling by utilizing the textured surface material. We kept the original round-shaped torch design, but still managed to keep it stable when placed on a flat surface.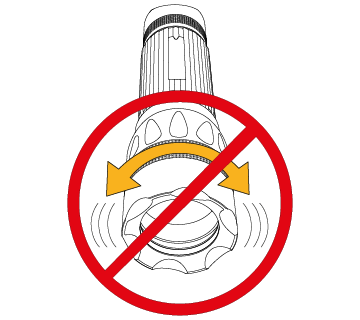 Switch and Controller
Max, Strobe, High, Medium, and Low
The switch inside a Suprabeam Q7defend is first grade electronics, ensuring a long lifetime and correct functionality every time.
The switch is a silicone button with Touch function at rear, allowing you to step through the light modes without activating the switch completely. The different light functions are controlled by ILC = Intelligent Light Control
Max = Maximum output allowed by battery and LED
High = Sustainable high light output
Medium = Medium light output, medium lifetime
Low = Long term low light output
Strobe = Flashing strobe light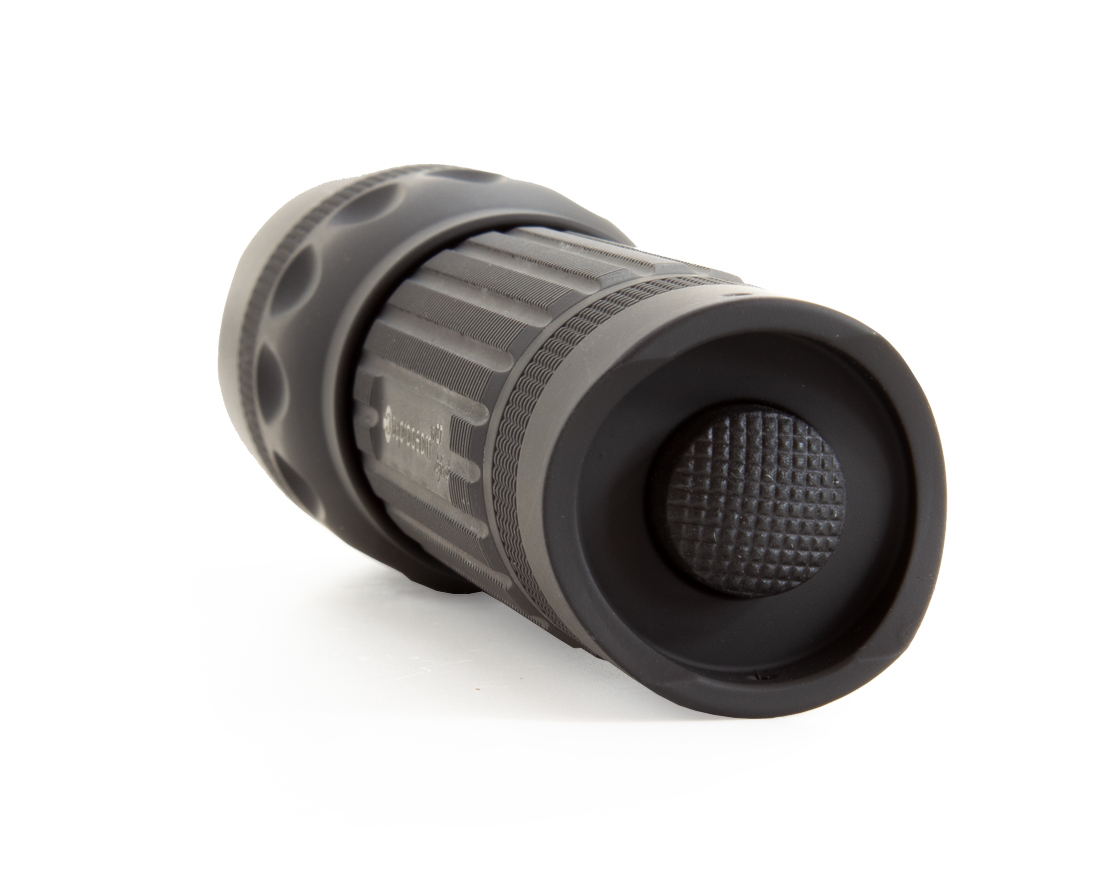 Hyperfocus
Focus from wide floodlight to narrow spotlight