Information
Suprabeam Q3: Compact and extremely powerful, perfect for the professional user, who needs a powerful torch.
Belt or Pocket – Ergonomic ease of use for long range and inspection viewing.
Delivers an impressive 380 lumens with only 3 x AAA batteries, and will last up to 60 hours on low.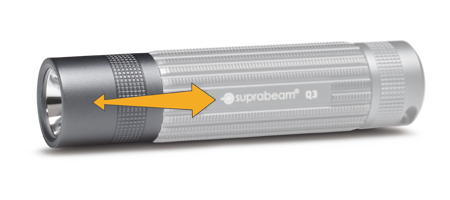 SLIDING HYPERFOCUS™
The sliding Hyperfocus™ optical system collects the LED radiance and distributes it with maximum efficiency from a perfect round flood light beam to a highly intensive, long range spot beam.All just by one-hand sliding of the light head.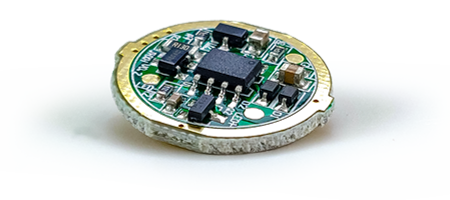 INTELLIGENT LIGHT CONTROL
The advanced electronic micro controller offers switching between high and low light power by simple switch operation. In addition, it controls the light output for optimized battery lifetime.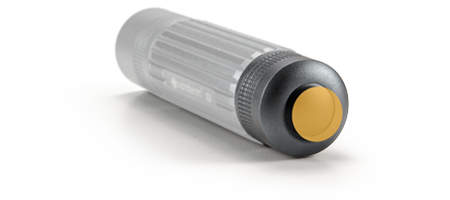 SWITCH
The endcap metal button is a switch with a task function, allowing you to step through the light modes without activating the lamp constantly. The different light functions are provided by our Intelligent Light Control circuit.

Specifications
| | |
| --- | --- |
| LED: | 1 CREE Power Chip |
| Case: | Anodized, Aluminium |
| Color: | Anthracite Dark Grey |
| Switch: | Quality Tested Metal |
| Dimensions: | L: 115,3mm, ø 26,5mm |
| Weight: | 99g |
| IP Rating: | Splash Waterproof IPx4 |
| Temperature: | -20°C to +50°C |
| Controller: | YES, 5-step controller |
| Power Source: | 3 x AAA |
| Beam Distance: | 230 meters |
| Luminous Flux: | Max 380 LM / High 200 LM / Medium 50 LM / Low 15 LM / Strobe 10 Hz |
| Lighting Time: | Max 2h 15min / High 2h 45min / Medium 12h / Low 60h |
| Accessories: | Pouch with Velcro & Press Stud, Strap |
| Packaging: | Presentation Tube |
| Part. No.: | 503.10XX |
Lightcurve
What's in the box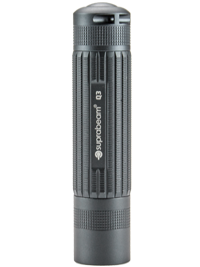 FLASHLIGHT WITH HYPERFOCUS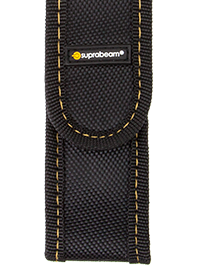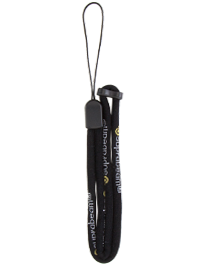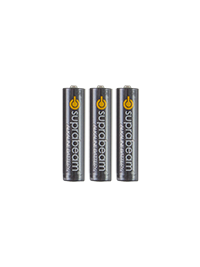 FOCUSED ACCESSORIES
Quality Materials
High quality aluminum, space grey anodized
All of our torches are made from High Strength Aluminium, which is anodized in Suprabeam's signature colour Suprabeam grey. Using aluminum has many advantages; it gives a sturdy and durable torch, that can withstand being used. Our aluminum body also works as a big heat-sink, ensuring that the LED is being cooled properly
The High quality of craftsmanship going in to our torches, ensures that our products always perform as they were intended to do. A smooth sliding focus, a solid metal touch switch, highly efficient optics, ripped ergonomic handle ensuring you a firm grip. All of the things combined is what makes a Suprabeam.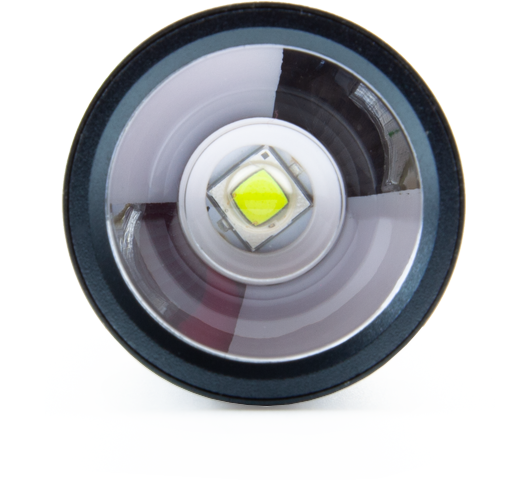 Switch and Controller
Max, High, Low and Strobe
The switch inside a Suprabeam Q3 torch is first grade electronics, ensuring a long lifetime and correct functionality every time.
The switch is a metal button with Touch function at rear, allowing you to step through the light modes without activating the switch completely. The different light functions are controlled by ILC = Intelligent Light Control
Max = Maximum output allowed by battery and LED
High = Sustainable high light output
Low = Long term low light output
Strobe = Flashing strobe light at 10 Hz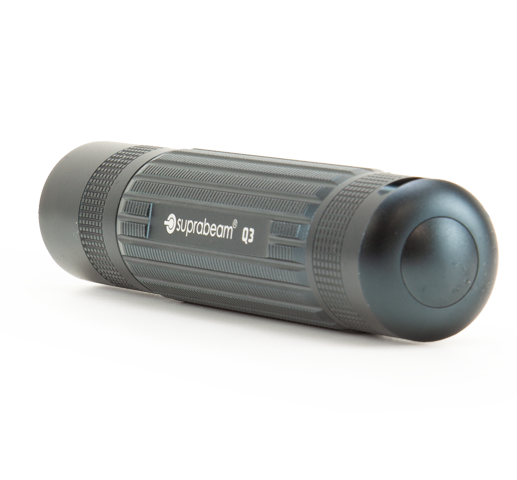 Hyperfocus™
Focus from wide floodlight to narrow spotlight