Information
For over a decade professional light tools has been the heart of our business. The powerful LED headlamp Suprabeam V3pro, is designed with a meticulous attention to detail combing all of our experience in premium headlamps.
Equipped with an array of our advanced technologies including a unique plug system for maximum versatility, and fully electronic control system with Dimmer and Memory features.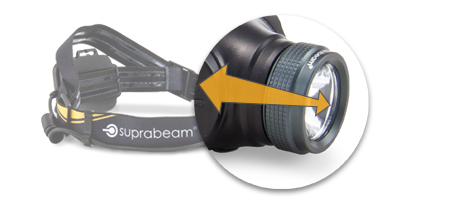 SLIDING HYPERFOCUS™
The sliding Hyperfocus™ optical system collects the LED radiance and distributes it with maximum efficiency from a perfect round floodlight beam to a highly intensive, long range spot beam. Just slide the head of the lamp for the correct light setting.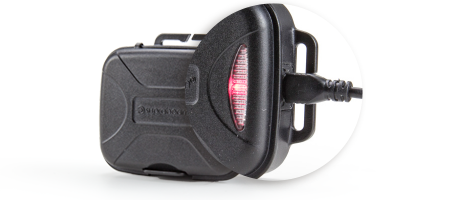 RED WARNING LIGHT
Red blinking warning light on the back of the battery pack will make you visible from behind. The light can be turned on and off.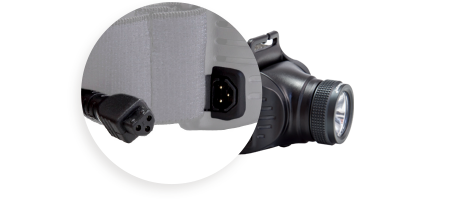 VERSATILE PLUG SYSTEM
Exchangeable plugs give you better protection for your headlamp and cable. The plugs in the headlamp and battery pack will detach, if your cable gets tangled in or stuck on a branch.

Specifications
| | |
| --- | --- |
| LED: | 1 CREE Power Chip |
| Case: | Hi-Tech Compound / Aluminium |
| Color: | Anthracite Dark Grey |
| Switch: | Metal Switch Below Head |
| Headband: | Fits to 50-70 centimeters |
| Weight: | 204g |
| IP Rating: | Splash Waterproof IPx4 |
| Temperature: | -20°C to +50°C |
| Controller: | YES, Dimming + Memory, Max Mode |
| Power Source: | 3 x AA |
| Beam Distance: | 210 meters |
| Luminous Flux: | Max 400 LM / Standard 150 LM / Dimming 10-270 LM |
| Lighting Time: | Max 8h / Standard 17h / Dimming 110h |
| Accessories: | Quality Pouch with Velcro and Press Stud, Removable cable, Washable Headband |
| Packaging: | Presentation tube |
| Part. No.: | 612.1011 |
Video
Pilot fueling his waterplane on a dark morning
What's in the box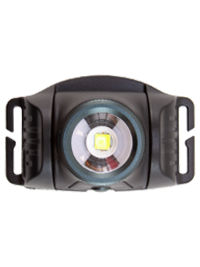 HEADLAMP WITH VERSATILE CABLE SYSTEM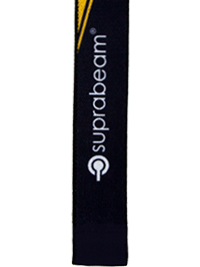 SPLIT HEADBAND WITH SILICONE STRIPING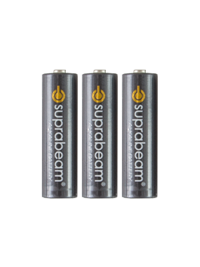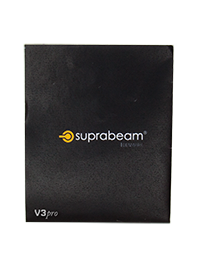 Focused accessories
Quality Materials
High quality aluminum, space grey anodized
All of our headlamps are made from High Strength Aluminium, which is anodized in Suprabeam's signature colour Suprabeam grey. Using aluminum has many advantages; it gives a sturdy and durable torch, that can withstand being used. Our aluminum head also works as a big heat-sink, ensuring that the LED is being cooled properly
The High quality of craftsmanship going in to our headlamps, ensures that our products always perform as they were intended to do. A smooth sliding focus, a solid metal switch, highly efficient optics, ripped ergonomic handle ensuring you a firm grip. All of the things combined is what makes a Suprabeam.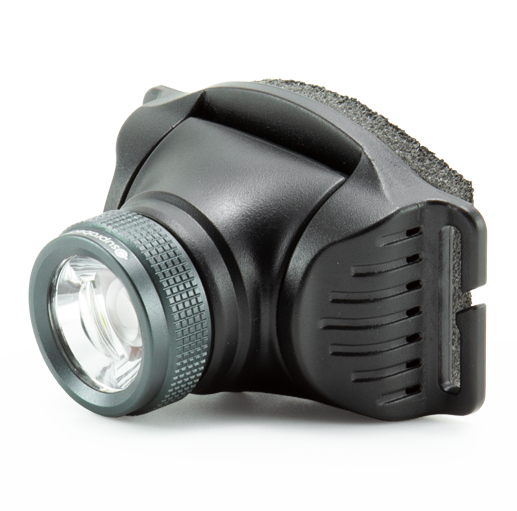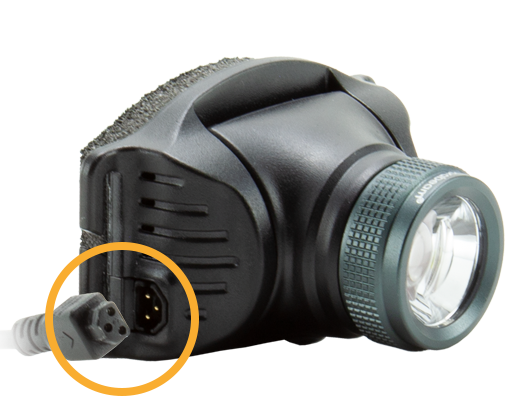 Versatile Headlamps
Change, Rearrange and Repair
Our professional headlamps are fitted with a versatile plug system that protects and prolongs the products lifetime. The plugs in the headlamp and battery pack will detach if your headlamp gets tangled.
Suprabeam headlamps are built to last. This is not only reflected in the choice of materials, but also the modular construction. The headlamp consists of four parts; lamp head, cable, batterypack, and headband – which are all interchangeable. This does not only make maintenance easier, but also prolongs product lifetime considerably.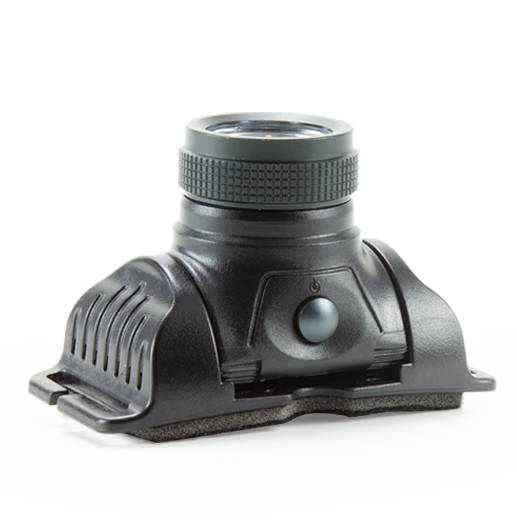 Intelligent Light Control and Switch
Click through the tabs to discover the functionalities of the V-series
A Suprabeam V3pro switch is first grade electronics, ensuring a long lifetime and correct functionality every time.
Under the lamphead you will find the metal switch, allowing you to step through the light modes easily, even with gloves on. The different light functions are controlled by ILC = Intelligent Light Control
Discover more about the ILC functionality by switching between the tabs above.
Max = Maximum output allowed by battery and LED
Standard = Start level, a medium light output
Dimmer = Dim your light to the prefered output
Memory = Remembers your latest output level
Transportation lock = Locks your headlamp, so it cant turn on during transportation
V3-series Intelligent Light Control
Two preset settings and electronic dimming
1. Click to turn on the Suprabeam V3pro in standard or the last used light level
2. Press and hold for 0,8 sec to change to the MAX light level. Do the same to switch back to the previous light level.
3. Click to turn off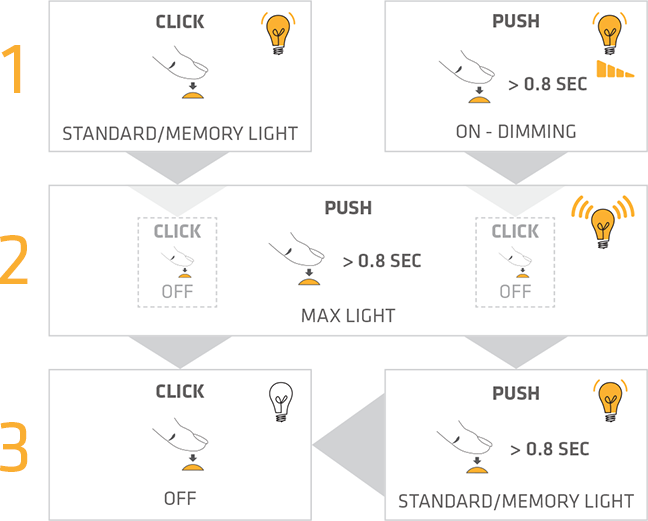 Transportation lock
Activate transportation lock when traveling with your headlamp
1. Turn on the Suprabeam V3pro in standard/memory
2. Press and hold for 6 seconds to activate transportation lock
3. Press and hold for 6 seconds to deactivate transportation lock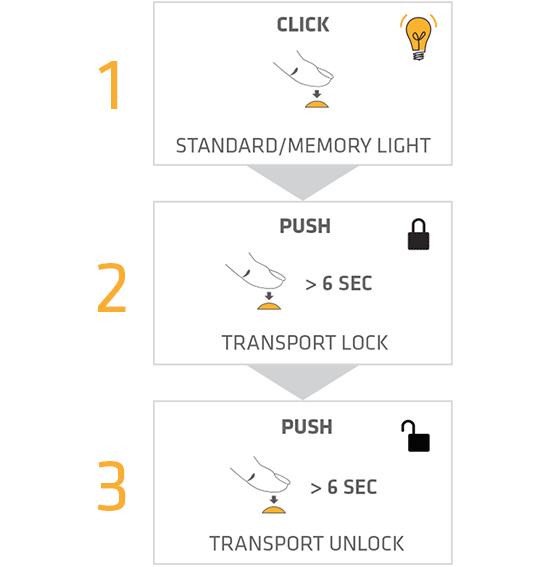 Hyperfocus™
Focus from wide floodlight to narrow spotlight