Information
Suprabeam Q5xr is our most advanced torch to date, and the first with internal charging!
With 1000 lumens the torch delivers enough light for any task you might encounter, and the extremely practical hanging charger makes sure that the torch is always charged, and you know where to find it.
The advanced electronics in Q5xr has been designed to maintain maximum light output, while reducing the heat development and power consumption. This means that our engineers have been able to maintain the high light output while extending the runtimes with impressive 30%.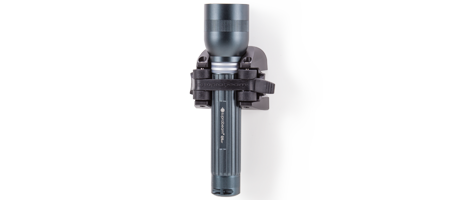 SMART INTERNAL CHARGING
The USB connected charger for the Q5xr is designed to be mounted hanging on a wall or installed in a vehicle, making it effortless to hang in your Q5xr for charging.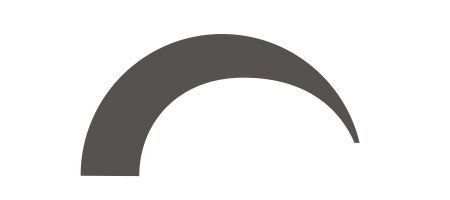 DIMMING + MEMORY
The new electronic task switch combined with our new dimming control, offers simple and stepless power adjustment from 1'000 down to 1 lumen. It memorizes the last used light output and upon one single click it activates maximum power again.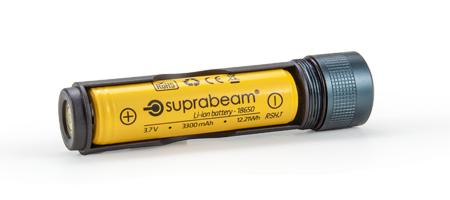 HIGH CAPACITY BATTERY
The battery inside the Q5xr is a high capacity 18650 Li-ion cell with 3300 mAh of capacity. The large battery capacity is essential as the battery is charged inside the torch, and therefore it is able to power the light for a long time before it needs recharging.

Specifications
| | |
| --- | --- |
| LED: | 1 CREE Power Chip |
| Case: | Anodized, Aluminium |
| Color: | Anthracite Dark Grey |
| Switch: | Quality Tested Metal |
| Dimensions: | L: 157mm, ø 39mm |
| Weight: | 177g |
| IP Rating: | Splash Waterproof IPx4 |
| Temperature: | -20°C to +35°C |
| Controller: | YES, Dimming+Memory, Max Mode |
| Power Source: | 18650 Li-ion 3300mAh (12.21 Wh) 3.7 V. 1 pcs. included |
| Charging time: | 100% = 3h 40min | 80% = 2h |
| Beam Distance: | 280 meters |
| Luminous Flux (Dim mode): | Max 1000 LM / Dimming 1000-1 LM |
| Lighting Time (Dim mode): | Max 3h 40min / Dimming 950 h |
| Luminous Flux (Step mode): | High: 1000 lm / Medium: 200 lm / Low: 50 lm |
| Lighting Time (Step mode): | High: 4h / Medium: 7h / Low: 37h |
| Accessories: | Pro. Quality Pouch with Press Stud, Strap, USB cable, External ICR 18650 charger |
| Packaging: | Prensentation tube |
| Part. No.: | 505.6001 |
Video
Alkaline vs. Rechargeable
What's in the box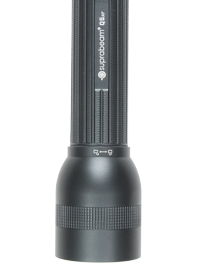 FLASHLIGHT WITH INTERNAL CHARGING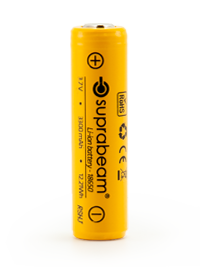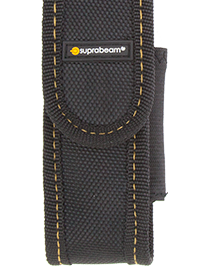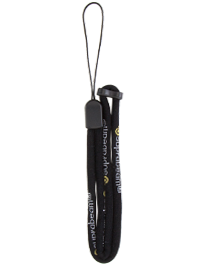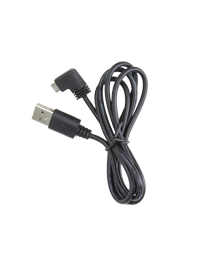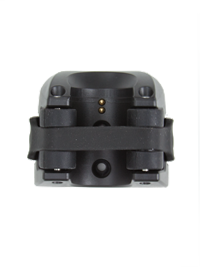 WALL MOUNTED CHARGING STATION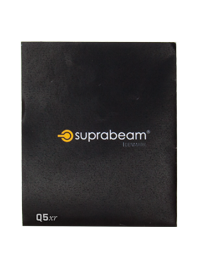 Focused accessories
Internal Charging
Wall-mounted charging station
Q5xr is the first Suprabeam torch to feature internal charging. The torch is charged in the included wall charger, which can be mounted on practically any surface. Just slide the torch head forward and place the torch in the wall charger to charge the torch. The torch indicates that the charge is in progress by flashing a red or green light in the charging rings to indicate the battery level.
The wall charger is perfect for mounting in a workshop, at a police station or in a vehicle. With the wall charger you always know where to find the torch, and it is always fully charged and ready for use.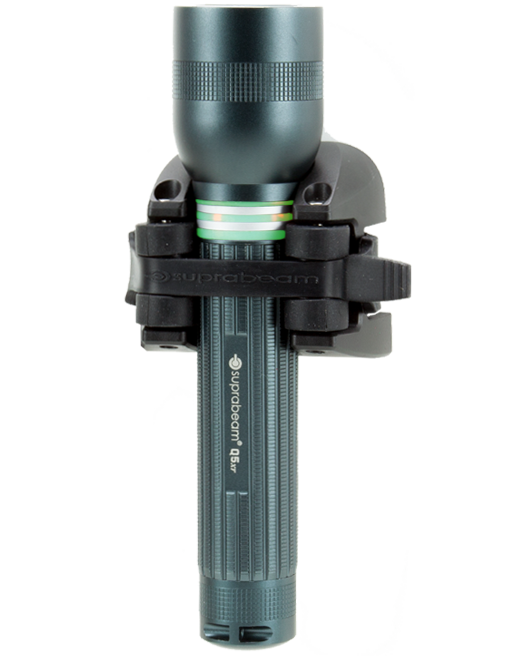 Quality Materials
High quality aluminum, space grey anodized
All of our torches are made from High Strength Aluminium, which is anodized in Suprabeam's signature colour Suprabeam grey. Using aluminum has many advantages; it gives a sturdy and durable torch, that can withstand being used. Our aluminum body also works as a big heat-sink, ensuring that the LED is being cooled properly
The High quality of craftsmanship going in to our torches, ensures that our products always perform as they were intended to do. A smooth sliding focus, a solid metal touch switch, highly efficient optics, ripped ergonomic handle ensuring you a firm grip. All of the things combined is what makes a Suprabeam.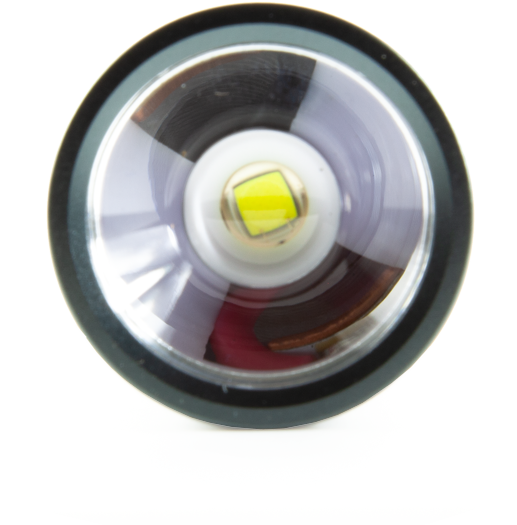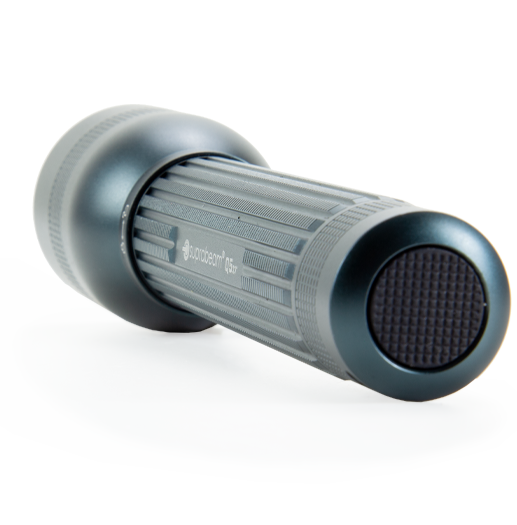 Electronic Switch
Stepless dimming
The Q5xr is equipped with an intelligent electronic switch, that makes it possible for you to adjust the light level precisely for your needs. The torch is activated on the last used light level by a short press/click will activate the torch, and a press over 0,6 sec. will put the torch in MAX. Dimming is activated from OFF state by pressing and holding the switch until the desired light level is reached.
The switch is solid rubber with an extra-grip texture, which gives you the ultimate control in all situations.
MAX= Maximun light output (1000 lumens)
DIMMING= Stepless dimming from 1000 to 1 lumens

Stepless Electronic Dimming
Stepless dimming
Q5xr is the first Suprabeam torch which features an electronic dimming, as found on the Suprabeam headlamps. The main benefit of electronic dimming is that it enables you to adjust the light level to your specific preference. The Q5xr dims from 1000-1 lumens, and it will continue to dim up and down as long the switch is pressed.
When turned off, the electronics will remember your chosen light setting and the next time you turn on your torch, it will start up in the same light level.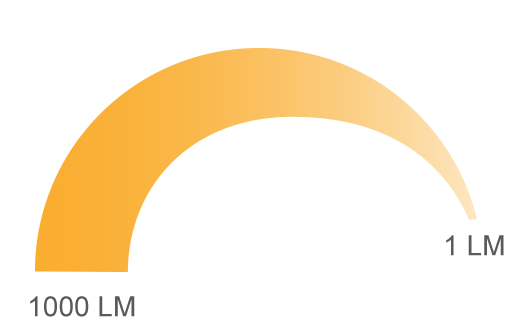 Hyperfocus™
Focus from wide floodlight to narrow spotlight