Lyskurve er nå tilgjengelig
Sammenlign alle våre produkter
Maksimal effekt
Lagre den egendefinerte graf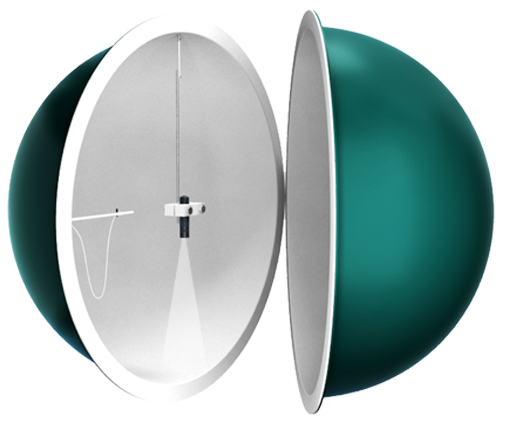 Visual lightcurves
Lumens, runtimes, lightcurves
If you want to find the headlamp or flashlight perfect for your needs, it is important to investigate how the light behaves over the entire runtime. This is why we publish the lightcurves for all our products. In the video below you can see how our V3pro rechargeable performs against a prominent competitor headlamp, marketed with double the amount of lumens.
Notice the time, lumens and the lightcurve.
Real light – Real life. Without compromise
Når Suprabeam skriver "Real Light – Real Life" er det fordi det er det som er kjernen i alle produkter fra Suprabeam. Dette er verktøy av lys, utviklet for å kunne levere den absolutte best mulig opplevelse du har bruk for i det det virkelige liv. Vi arbeider konstant på å forbedre vår elektronikk som jobber med batteriet og LED chippen , som igjen gir den beste utelse av lys igejnnom hele batteriets levetid.
For brukerne av våre lommelykter og hodelykter betyr det at hvis du velger å sette din lommelykt eller hodelykt i boost modus, vil elektronikken sørge for at du har størst mulig lysutbytte helt til batteriet er dødt. Denne elektroniske kontroll vi kaller Constant Current Output, fordi elektronikken drar en konstant strøm ut av batteriene, den skubber maksimal strøm til LED-brikken konstant.