Information
Suprabeam Q3defend – A real military torch. Our second edition of the iconic and popular defend torches. With a unique soft touch urethane coating, it is bringing the best parts of the Q7defend in a waterproof, classic and much lighter edition.
The extremely compact and powerful Q3defend is highly durable and combines state-of-the-art technology with a brilliant design and quality experience.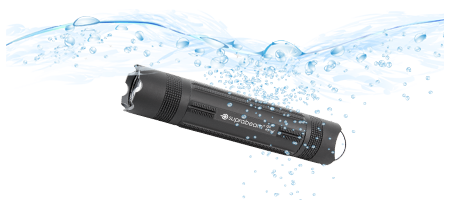 WATER- AND DUSTPROOF
The Q3defend is rated IP68, which means it is waterproof, tested up to 10 meters. The Q3defend is the perfect tactical torch for all operations. It is resistant against dirt, dust, water and other challenges you put it through
TACTICAL TAIL SWITCH
The tactical tail switch is carefully shaped so that it can be used to break light surfaces. You will also be able to use it for self-defense. Inside there is an integrated clip hanger.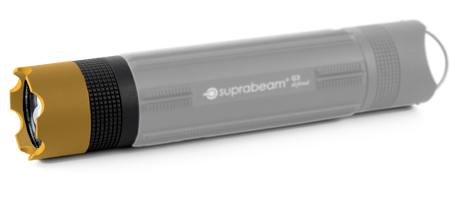 STRIKE BEZEL
Use the strike bezel for self-defense or as an easy way to locate your torch in the dark. When switched on and placed upside down on a table, it will light up around the tip of the head.

Specifications
| | |
| --- | --- |
| LED: | 1 CREE Power Chip |
| Case: | Anodized, Aluminium with a soft touch urethane coating |
| Color: | Tactical Black |
| Switch: | Solid Silicone button with Touch |
| Dimensions: | L: 124mm, ø 27mm |
| Weight: | 99g |
| IP Rating: | Waterproof (up to 10m) IP68 |
| Temperature: | -20°C to +50°C |
| Controller: | YES, One step |
| Power Source: | 3 x AAA |
| Beam Distance: | 210 meters |
| Luminous Flux: | 280 LM |
| Lighting Time: | 20 hours |
| Accessories: | Pouch w/ Magnetic lock & Press Stud, Strap |
| Packaging: | Presentation Tube |
| Part. No.: | 503.40XX |
What's in the box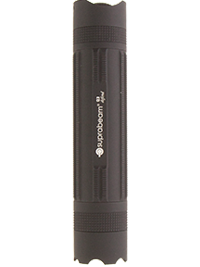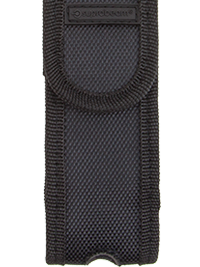 PROFESSIONAL TACTICAL POUCH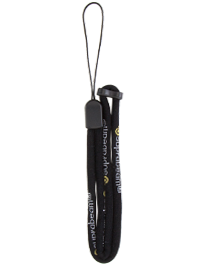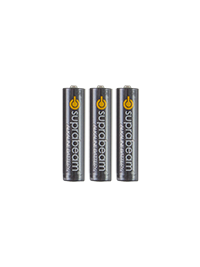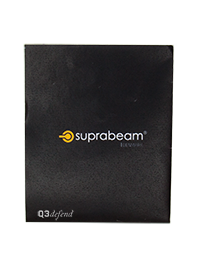 Focused accessories
Waterproof up to 10 meters
The Q3defend is rated IP68, which means it is waterproof, tested up to 10 meters
The perfect military torch for all operations. It is resistant against dirt, dust, water and other challenges you put it through. No matter what weather conditions you might encounter, this military torch is a trusted companion to bring along. Just remember to seal the product correctly and only use it in freshwater.
IP (International Protection) Rating – Clarification
The first digit is the protection rating against solid foreign objects (i.e. dust) and the second digit represents the protection against the ingress of water. The Q3defend's first digit 6, means totally protected against dust. And the second digit 8, explains that the product is protected against complete continuous submersion in water.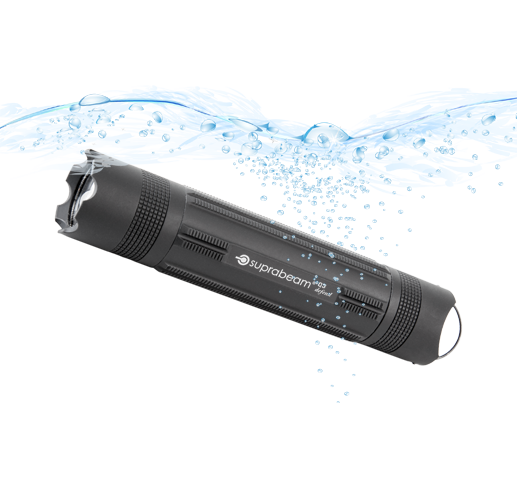 Quality Materials
High quality aluminum, Tactical black with a soft touch urethane coating
Our iconic defend torches are made from High Strength Aluminium, coloured in tactical black and has a soft touch urethane coating surface providing maximum grip. Using aluminum has many advantages; it gives a sturdy and durable torch, that can withstand being used. Our aluminum body also works as a big heat-sink, ensuring that the LED is being cooled properly. The High quality of craftsmanship going in to our torches, ensures that our products always perform as they were intended to do. A solid silicone touch switch, highly efficient optics, ripped ergonomic handle ensuring you a firm grip. All of the things combined is what makes a Suprabeam.
Protective Lens
The defend series come as a standard with two lenses. One is placed just above the LED to increase the effect of the optics and provide a powerful 5-degree spotlight. The other one is placed between the LED and top cap. This gives the torch an extra layer of protection, and is easy to exchange in case of wear and tear. Especially if used in dessert terrain, with possible occurrences of sandstorms, the lens can get frosted and give blurred beam over time. This way you can quickly replace the outer lens or add a colour filter just by unscrewing the head.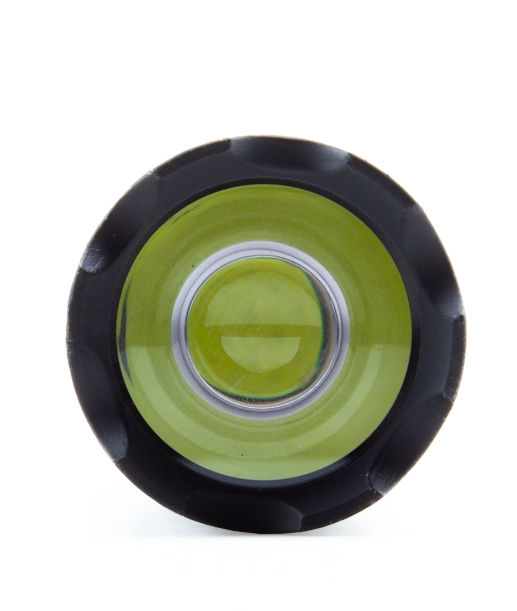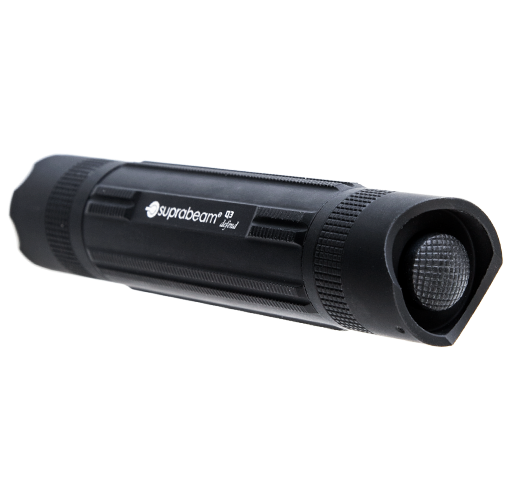 Switch and Controller
Essential On/Off Switch
The switch inside a Suprabeam torch is first grade electronics, ensuring a long lifetime and correct functionality every time.
The switch is a metal button with Touch function at rear, allowing you to access great light output with one single touch.
Two-section silicone dust cover
Our premium switch is protected with a two-section durable silicone dust cover, which protects efficiently against dirt, dust and water. Underneath the silicone cover lays the aluminium button switch, tested to run for at least 20.000 operations and waterproof up to 10 meters. This combination gets you a highly durable torch and the most durable solution on the market. Even if you unlikely should encounter problems, it is designed to be easily replaced like any other part of our torch, thanks to our modular built.