Light Curve Performance Graphs
See the lightcurves for all our products
Did you ever wonder which product will fit your needs the best? Which product performs the best or lasts the longest? Well now you can easily find the answer! Our Light Curves are now available on all of our products online.
Just select or deselect the products you wish to compare.
When you have chosen the products you wish to compare, you can simply save your custom setting as a picture or print it right away. Just click the small icon in the top right corner.
Compare all products
Proven high efficiency displayed with our Light Curves
Save your custom graph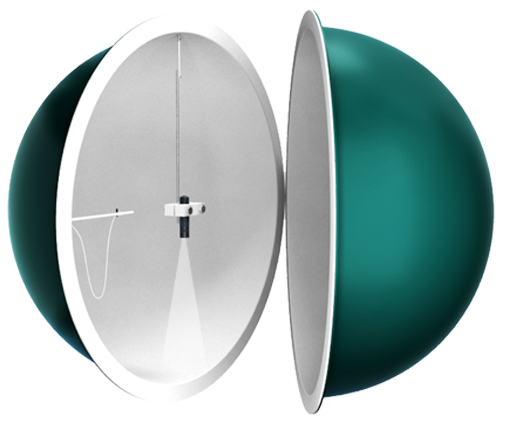 Visual lightcurves
Lumens, runtimes, lightcurves
If you want to find the headlamp or flashlight perfect for your needs, it is important to investigate how the light behaves over the entire runtime. This is why we publish the lightcurves for all our products. In the video below you can see how our V3pro rechargeable performs against a prominent competitor headlamp, marketed with double the amount of lumens.
Notice the time, lumens and the lightcurve.
Genuine light experience
Real light – Real life. Without compromise
When Suprabeam state "Real life – Real light" it is because, that is what Suprabeam products are all about. These are light tools created to deliver the best possible light experience for what you really need in real life. We constantly work on our electronic control between battery and LED to get the best possible light output for the whole duration of the battery lifetime.
For users of our torches and headlamps it means that if you choose to put your torch or headlamp in boost mode the electronics will make the highest possible light output until the battery is completely drained. This electronic control we call Constant Current Output, because the electronics drags a constant current out of the batteries, constantly bumping up the power output.
Most torch producers choose to have a high boost and then let the electronics drop the light output way down to give the illusion of a long battery life time with a high output. In the video, you can see an example of a Suprabeam headlamp and a "typical headlamp".